Forms & FAQ - Solomon Schechter Day School
Dec 10, 2018
About Us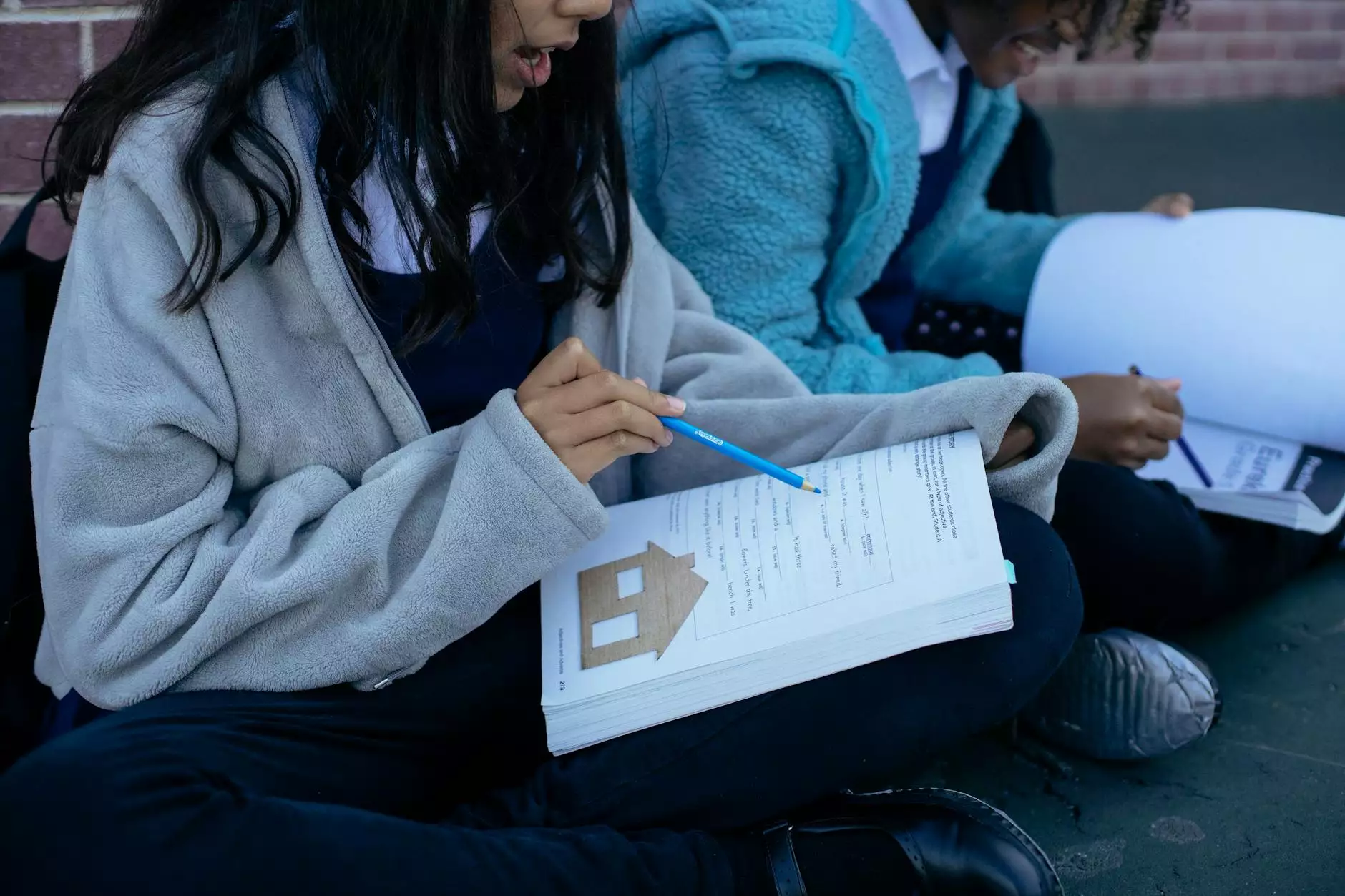 Membership
Welcome to Solomon Schechter Day School's Forms & FAQ page, your go-to resource for all membership-related information. We are dedicated to providing a vibrant community that fosters academic excellence, character development, and Jewish values.
Join Our Vibrant Community
Becoming a member of Solomon Schechter Day School opens doors to a world of opportunities for your child's education and personal growth. Our school offers a rigorous academic curriculum, enriched by Jewish values, traditions, and culture.
As a member, your child will benefit from our dynamic and inclusive learning environment, dedicated faculty, state-of-the-art facilities, and a wide range of extracurricular activities. We strive to develop confident, compassionate, and critical thinkers who are well-prepared for success in higher education and beyond.
Membership Benefits
Access to an exceptional education that combines secular studies with Jewish values and traditions.
Engaging and comprehensive curriculum designed to foster academic excellence.
A diverse and inclusive community that celebrates Jewish heritage and traditions.
Opportunities for spiritual growth and character development.
Experienced and caring faculty who nurture each student's unique potential.
State-of-the-art facilities and resources to enhance learning experiences.
Robust extracurricular programs including athletics, arts, and clubs.
A supportive network of parents, alumni, and community partners.
Access to exclusive events and programs.
Frequently Asked Questions
At Solomon Schechter Day School, we understand that choosing the right educational institution for your child is a significant decision. To assist you in making an informed choice, we have compiled a list of frequently asked questions:
1. What is the admission process?
The admission process at Solomon Schechter Day School is designed to be thorough and comprehensive. It involves submitting an application form, academic records, teacher recommendations, and an interview with the admissions committee. We encourage you to reach out to our admissions office for detailed information and assistance with the application process.
2. What is the school's curriculum?
Our curriculum blends secular studies with Jewish values, traditions, and culture. We offer a well-rounded education that prepares students for academic success and personal growth. With a focus on critical thinking, creativity, and collaboration, our students develop strong academic foundations across various disciplines.
3. Are scholarships or financial aid available?
Yes, Solomon Schechter Day School understands the financial commitment associated with quality education. We offer scholarships and financial aid programs to eligible families. Our goal is to ensure that financial circumstances do not hinder a child's access to an exceptional education. Please contact our financial aid office to learn more about the application process.
4. Do you offer transportation services?
Transportation services are available for students within designated areas. We strive to provide a safe and convenient transportation experience for our students. Our transportation team works closely with families to ensure efficient routes and schedules. Please reach out to our transportation department for specific information regarding your location.
5. What extracurricular activities are offered?
At Solomon Schechter Day School, we believe in nurturing the whole child. We offer a wide range of extracurricular activities to cater to diverse interests and talents. Students have the opportunity to participate in athletics, arts, clubs, and community service initiatives. Our goal is to foster a holistic educational experience that promotes personal development and well-roundedness.
Important Forms
As a member of Solomon Schechter Day School, there may be occasions when you need to access important forms. We have made these forms readily available for your convenience. Please find the necessary forms below:
1. Admission Application
Download the admission application form to initiate the enrollment process. Ensure that all relevant sections are completed accurately and submit the form to our admissions office.
2. Financial Aid Application
If you require financial assistance, please download the financial aid application form. Complete the form thoroughly and provide all necessary documentation for a comprehensive evaluation.
3. Transportation Request
If you require transportation services for your child, please submit a transportation request form. This will enable us to arrange the appropriate transportation logistics tailored to your needs.
4. Extracurricular Activity Registration
To enroll your child in extracurricular activities, please complete the extracurricular activity registration form. Indicate the desired activities and provide any additional information required.
For any additional forms or inquiries, please reach out to our administration office, and our staff will be happy to assist you.
We invite you to seize the opportunity to join the Solomon Schechter Day School community. Our exceptional education, inclusive environment, and nurturing community set the stage for your child's life-long success. Become a member today and embark on a journey of academic excellence, personal growth, and Jewish values.