Rosh Chodesh Iyyar - Event
Jan 6, 2022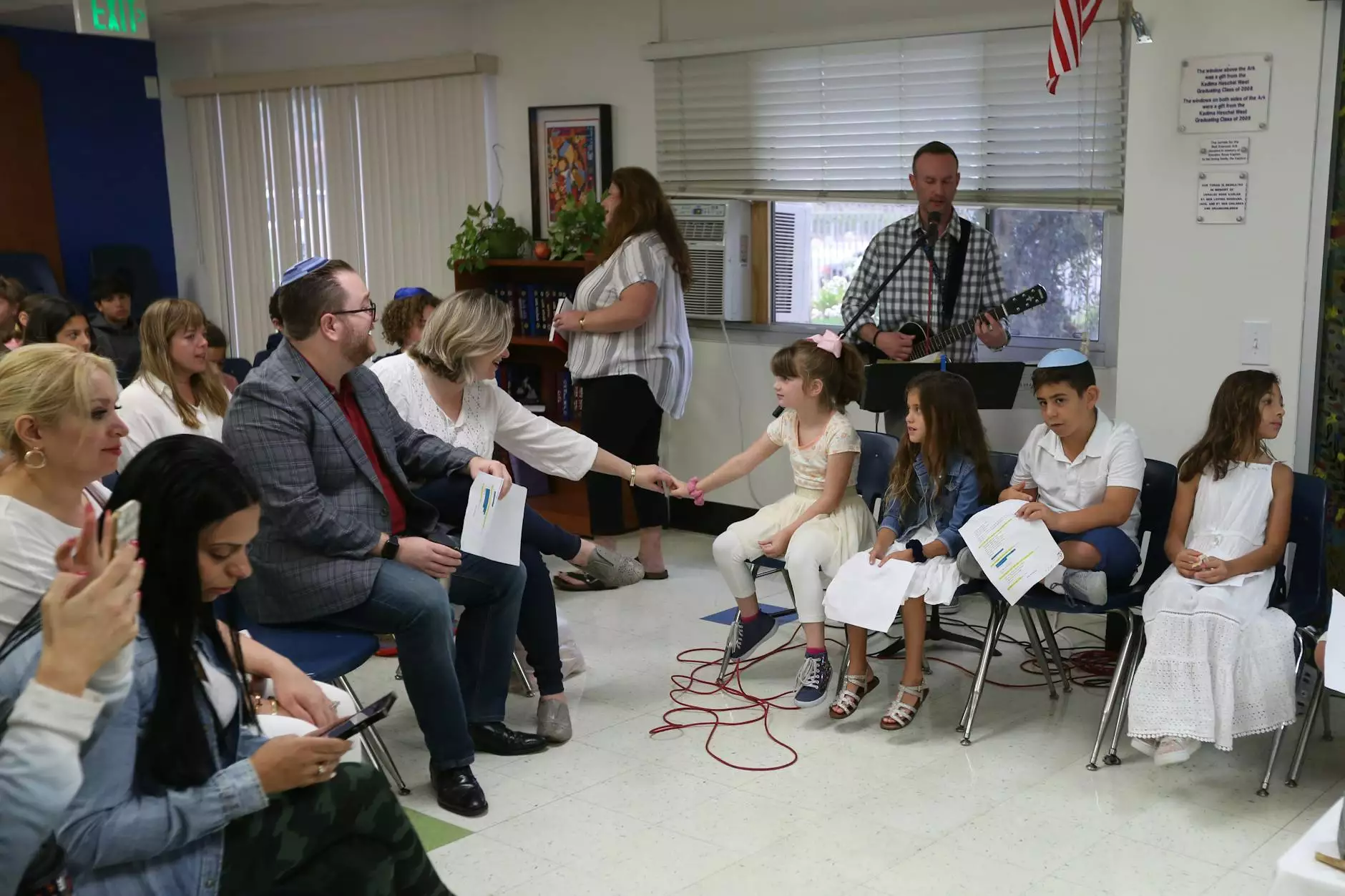 The Significance of Rosh Chodesh
Rosh Chodesh, meaning "head of the month" in Hebrew, marks the beginning of a new Hebrew month. It holds both historical and spiritual significance in Jewish tradition. The celebration of Rosh Chodesh Iyyar is a time for reflection, renewal, and a chance to connect with our faith and beliefs.
Join us at Solomon Schechter Day School
Solomon Schechter Day School invites you to join us for the Rosh Chodesh Iyyar event. As a leading institution in imparting Jewish education, we are proud to host this meaningful celebration for our community.
A Celebration of Faith and Beliefs
This Rosh Chodesh Iyyar event celebrates our faith and beliefs, bringing people together in a joyous gathering. It is a time to strengthen our connection to our traditions, enhance our knowledge of Jewish history, and deepen our spiritual understanding.
Engaging Activities
We have curated a variety of engaging activities for participants of all ages. From interactive workshops to informative sessions, you will have the opportunity to learn, explore, and connect with others who share our faith and beliefs.
Program Highlights
1. History of Rosh Chodesh
Immerse yourself in the rich history of Rosh Chodesh. Learn about its origins, evolution, and its continued importance in Jewish life.
2. Symbolism and Traditions
Explore the symbolism and traditions associated with Rosh Chodesh. Gain a deeper understanding of the rituals and practices that have been passed down through generations.
3. Educational Workshops
Participate in educational workshops led by esteemed scholars and leaders within our community. These workshops cover various topics related to Judaism, spirituality, and personal growth.
4. Art and Music
Experience the beauty of Jewish art and music during our Rosh Chodesh event. Engage with talented artists and musicians, and witness the power of art in conveying our faith and beliefs.
5. Community Bonding
Connect with like-minded individuals who share your passion for Judaism and engage in meaningful conversations. Build long-lasting relationships within our vibrant community.
Join us for Rosh Chodesh Iyyar
We invite you to be part of this memorable celebration at Solomon Schechter Day School. Celebrate Rosh Chodesh Iyyar with us and discover the beauty and significance of this meaningful event in our faith and beliefs.
Mark your calendars and join us on the specified date. We look forward to celebrating Rosh Chodesh Iyyar with you. For more information and registration details, please visit our event page.