Erev Yom Kippur - Event
Aug 16, 2021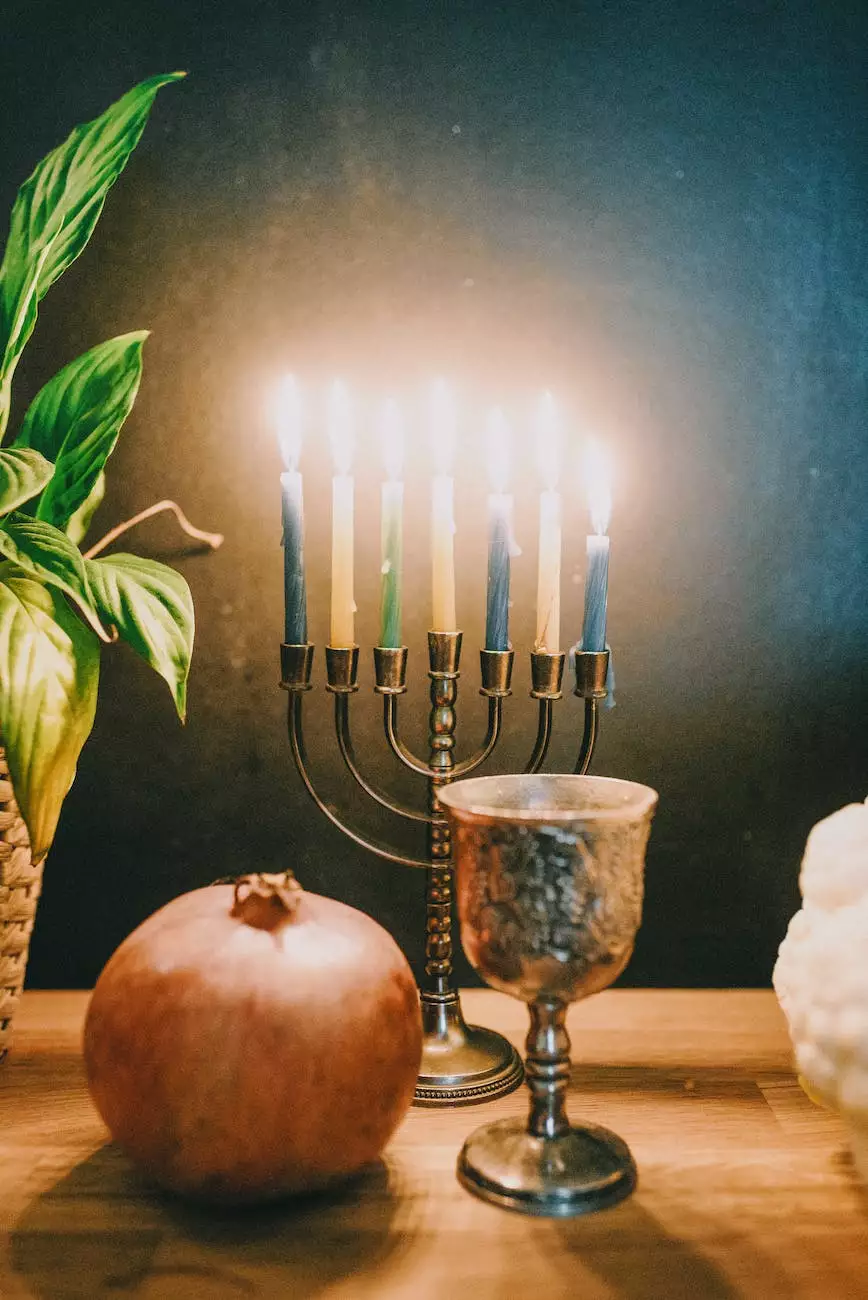 About Solomon Schechter Day School
Welcome to the Solomon Schechter Day School, a renowned educational institution committed to nurturing the minds and souls of our students. With a strong emphasis on academics, character development, and Jewish education, we strive to provide a holistic learning experience that prepares students for success in both this world and the next. Located in the heart of our vibrant community, we are dedicated to fostering a sense of belonging and instilling values that align with the principles of Judaism.
Join Us for Erev Yom Kippur
We invite you to join us for Erev Yom Kippur, an important event organized by Solomon Schechter Day School in collaboration with the local Jewish community. Erev Yom Kippur, also known as the eve of the Day of Atonement, holds immense significance in the Jewish calendar and marks the beginning of this solemn observance.
Understanding Yom Kippur
Yom Kippur, the Day of Atonement, is considered the holiest day of the year in Judaism. It is a time of reflection, prayer, and repentance, where individuals seek forgiveness for their sins and strive to improve themselves. Yom Kippur serves as an opportunity to reconnect with one's spirituality and demonstrate a commitment to growth and personal transformation.
Customs and Traditions
During Erev Yom Kippur, we gather as a community to participate in various customs and traditions associated with this sacred day. Some of these customs include:
Kaparot: A symbolic practice involving the waving of a chicken over one's head to transfer sins
Kol Nidre: An evening prayer service that sets the intention for the following day
Fasting: A complete 25-hour fast from food and drink as an act of atonement
Prayer: Engaging in meaningful prayer sessions and introspection
Charitable Acts: Giving tzedakah (charitable donations) to those in need
Our Erev Yom Kippur Program
At Solomon Schechter Day School, we have meticulously crafted an engaging and spiritually enriching program for Erev Yom Kippur. Our event features educational sessions, interactive discussions, and inspiring ceremonies, ensuring a meaningful experience for all participants.
Highlights of Our Program
Guided Reflection: A session led by renowned religious scholars, providing insights into the significance of Yom Kippur and encouraging personal reflection on the past year
Interactive Workshops: Engaging workshops that explore the themes of forgiveness, self-improvement, and the power of repentance
Prayer Services: Meaningful prayer services guided by experienced clergy members, creating a serene and introspective atmosphere
Community Bonding: Opportunities to connect with fellow community members, fostering unity and a sense of belonging
Join Us for a Profound Experience
We extend a warm invitation to individuals of all ages and backgrounds to join us for this profound experience of Erev Yom Kippur. Whether you are a steadfast follower of Judaism or simply curious about our customs and traditions, we welcome you to be part of our community as we observe this sacred day together.
Registration and Contact Information
For more information and to register for our Erev Yom Kippur event, please visit our website at http://jaxjewishcenter.com/event/erev-yom-kippur-4.html. We look forward to welcoming you and sharing in this meaningful journey of atonement and spiritual growth.