Bowling with the 'Bros
Oct 12, 2018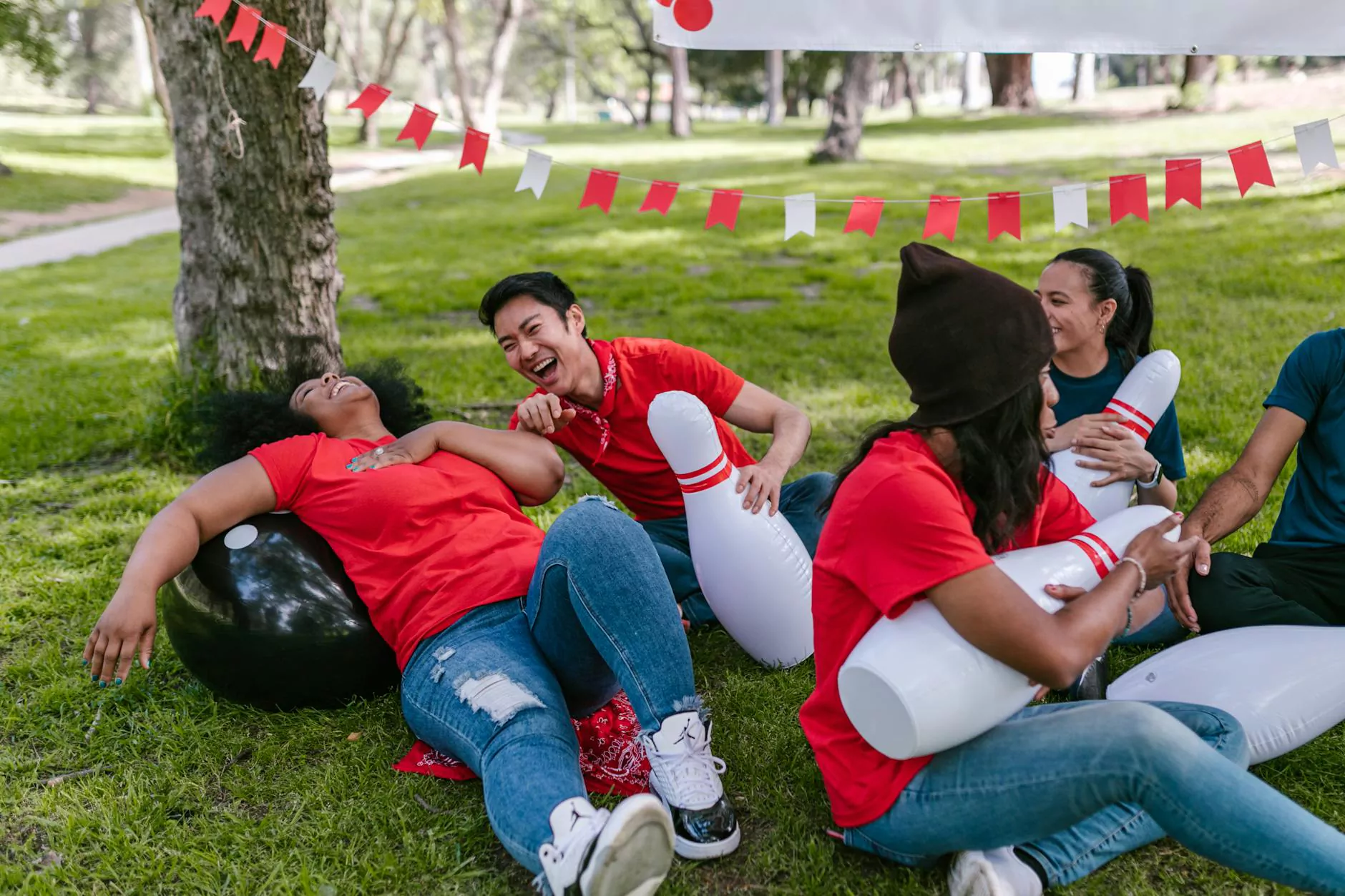 A Fun-filled Evening of Camaraderie and Bowling
Welcome to Bowling with the 'Bros, a one-of-a-kind event organized by the He Bros Men's Club at the Solomon Schechter Day School. We invite you to join us for an exciting evening filled with bowling, camaraderie, and loads of fun! Whether you are a seasoned bowler or new to the game, this event is designed to bring together members of our community for an unforgettable experience.
Why Attend Bowling with the 'Bros?
Bowling with the 'Bros offers a wonderful opportunity to bond with your fellow community members and friends. It's a chance to socialize, relax, and enjoy some friendly competition. This event is not only about bowling; it's about creating lasting connections, supporting our local community, and strengthening our shared bonds of faith and beliefs.
A Venue Like No Other
Our event takes place at the exquisite bowling alley located within the Solomon Schechter Day School. With state-of-the-art facilities and cutting-edge equipment, you will experience bowling like never before. The sleek and modern atmosphere perfectly complements the lively atmosphere of the event, creating a truly exceptional experience for all participants.
Exciting Activities and Prizes
At Bowling with the 'Bros, we believe in keeping the excitement levels high. Apart from the bowling games, we have lined up an array of activities and challenges to keep you entertained throughout the evening. From friendly competitions and team-building exercises to raffle draws and prizes, there is never a dull moment at our event.
Inclusive and Welcoming Environment
We at the Solomon Schechter Day School and the He Bros Men's Club value diversity and inclusivity. Our event aims to bring together people from all backgrounds, regardless of age, gender, or skill level. We encourage everyone to participate and foster a sense of unity and togetherness among our community members.
Supporting a Greater Cause
By attending Bowling with the 'Bros, you are not only indulging in an evening of enjoyment but also supporting a greater cause. A portion of the proceeds from this event goes towards supporting various local community projects and initiatives. Together, we can make a positive impact on the lives of those around us.
Registration Details
To secure your spot at Bowling with the 'Bros, please visit our website or contact us directly for registration details. The event is open to members of the Solomon Schechter Day School community as well as the larger local community. We recommend early registration as spots are limited, and this event is not to be missed!
Join Us Today!
Don't miss out on the chance to be a part of Bowling with the 'Bros. It's a fantastic opportunity to connect with like-minded individuals, foster new friendships, and have an incredible time. Come and experience the thrill of knocking down pins in the company of amazing people. Join us at the Solomon Schechter Day School and make memories that will last a lifetime. See you there!
© 2022 Solomon Schechter Day School | All rights reserved | Created and maintained by the He Bros Men's Club