Order Lulav & Etrog Set
Jun 20, 2023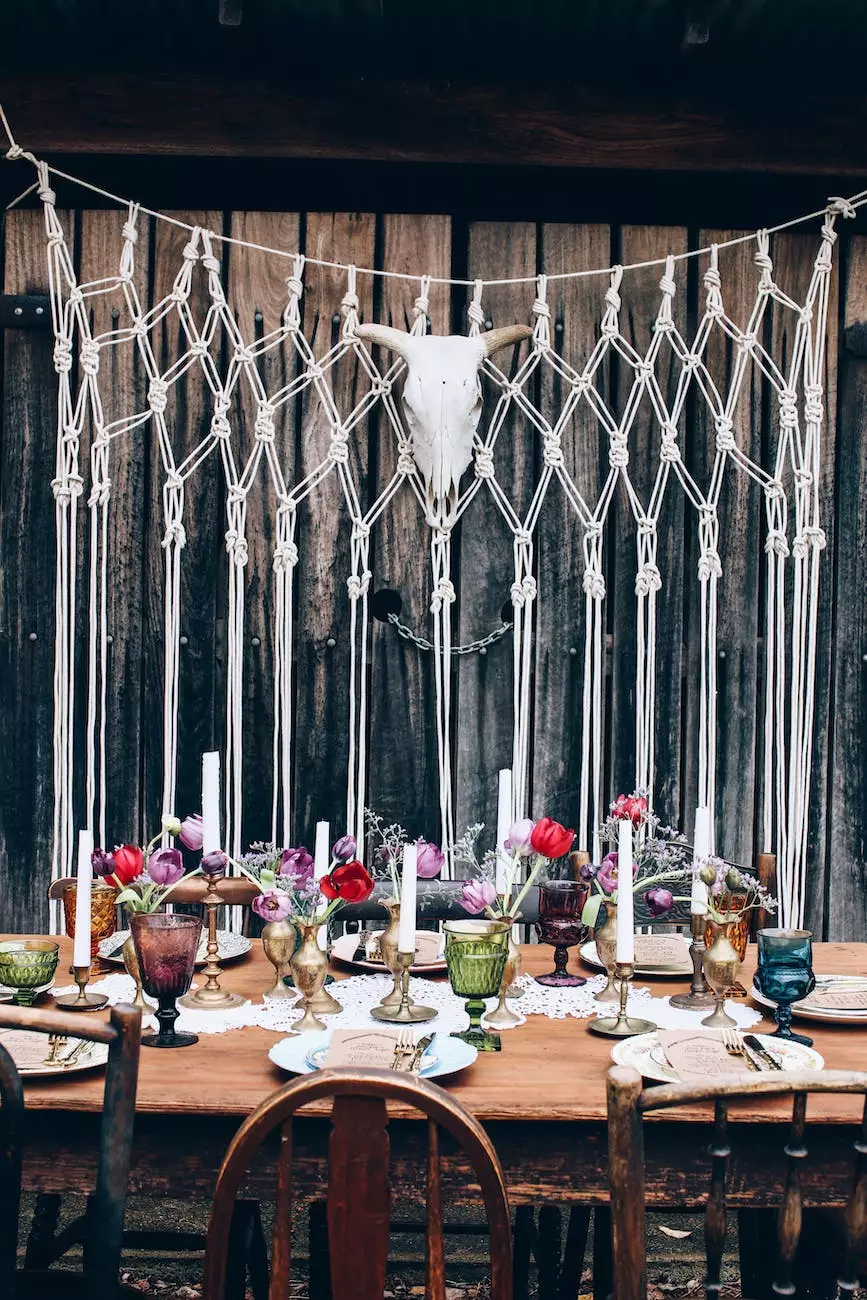 Introduction
Welcome to Solomon Schechter Day School's page for ordering Lulav and Etrog sets for Sukkot! As the leading provider of high-quality products for the Jewish community, we are proud to offer you the finest Lulav and Etrog sets to enhance your Sukkot holiday.
Celebrate Sukkot with Our Premium Lulav and Etrog Sets
Sukkot, also known as the Feast of Tabernacles, is a joyous holiday that commemorates the Exodus from Egypt and the period of wandering in the desert. The holiday is observed by building a Sukkah, a temporary outdoor shelter, and by waving the Four Species, which include the Lulav and Etrog.
The Significance of the Lulav and Etrog
The Lulav and Etrog are symbolic elements used during Sukkot. The Lulav consists of a palm branch, willow branches, and myrtle branches, bound together and waved as a gesture of thanksgiving and celebration. The Etrog, a citrus fruit similar to a lemon, symbolizes the heart and represents the unity of the Jewish people.
Why Choose Solomon Schechter Day School?
At Solomon Schechter Day School, we understand the importance of having the highest quality Lulav and Etrog for your Sukkot celebration. Here are a few reasons why you should choose our sets:
Uncompromising Quality: Our Lulav and Etrog sets are carefully sourced and inspected to ensure they meet the highest standards of excellence. We take pride in providing you with the finest products available.
Authenticity: Our Lulav and Etrog sets are sourced from reliable suppliers who adhere to traditional Jewish standards. We guarantee that you will receive genuine and properly ripened Etrogim, and the finest quality Lulav and willow branches.
Convenience: Ordering through our website is quick and easy. Simply browse our selection, choose your preferred set, and complete the secure checkout process. We will deliver your Lulav and Etrog set right to your doorstep, ensuring a hassle-free experience.
Supporting the Community: By ordering your Lulav and Etrog set from Solomon Schechter Day School, you are supporting our institution and its commitment to providing a quality education rooted in Jewish values.
How to Order
To order your Lulav and Etrog set, follow these simple steps:
Select the desired set from our wide range of options, each carefully curated for maximum beauty and quality.
Add the set to your cart and proceed to checkout.
Provide your shipping and payment information to finalize the order.
Once your order is confirmed, sit back and relax. Your Lulav and Etrog set will be delivered to your preferred address right on time for Sukkot.
Conclusion
Make this Sukkot truly special with a Lulav and Etrog set from Solomon Schechter Day School. Our dedication to excellence ensures that your celebration will be elevated with the highest quality products available. Order today and experience the joy and beauty of Sukkot to its fullest!