Simchat Torah Live
Sep 9, 2021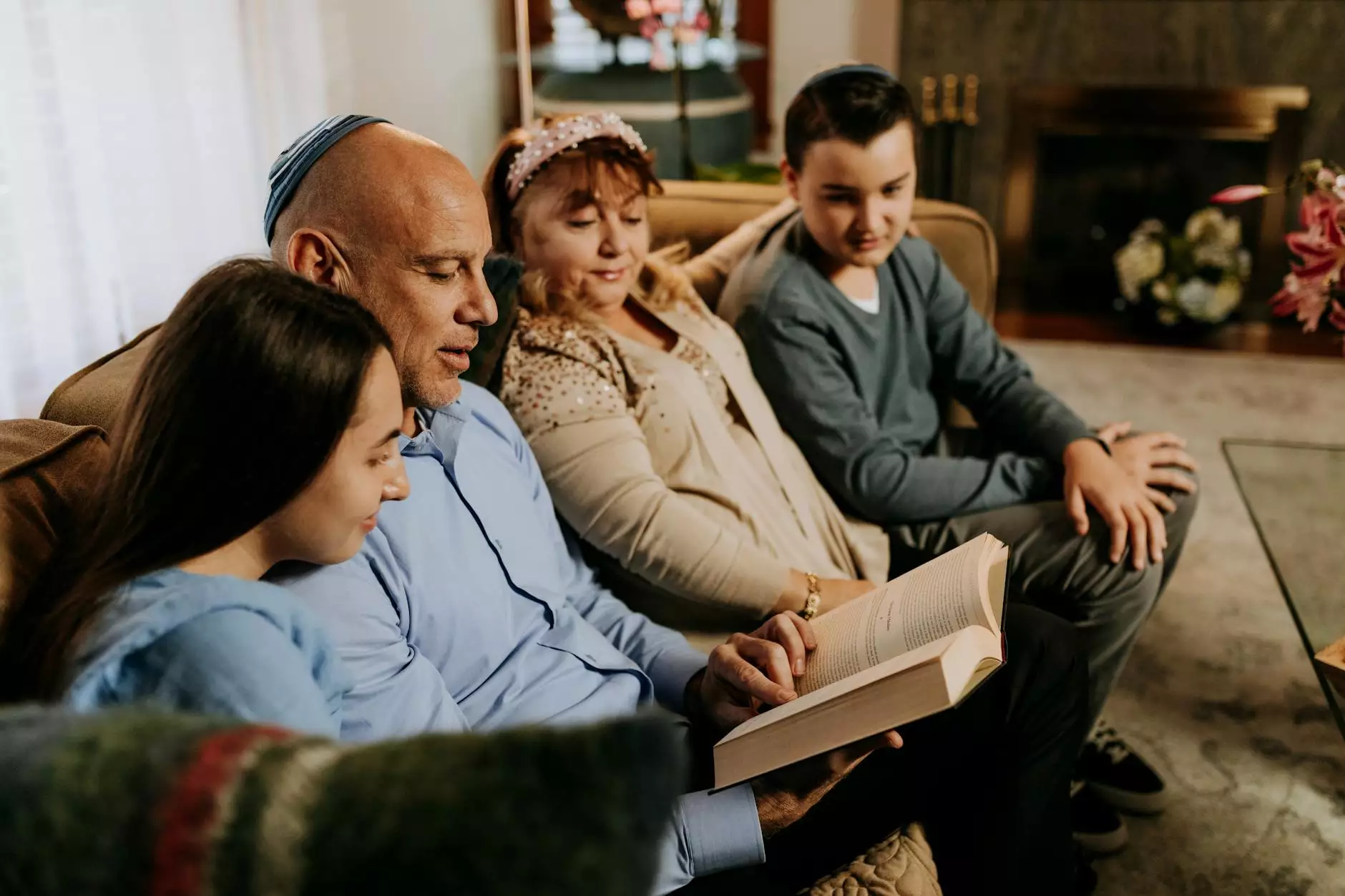 Your Ultimate Celebration of Joy and Tradition
Introduction: Celebrate Simchat Torah with Solomon Schechter Day School
Welcome to Simchat Torah Live, the ultimate celebration of joy and tradition! Solomon Schechter Day School invites you to join our vibrant and inclusive community for an unforgettable event filled with music, dance, and the spirit of Simchat Torah. As a leading institution in the field of Jewish education, we are proud to provide an enriching experience for individuals of all ages.
The Meaning of Simchat Torah
Simchat Torah, Hebrew for "Rejoicing in the Torah," marks the completion of the annual cycle of public Torah readings. This joyous occasion is celebrated on the last day of the Sukkot festival. Simchat Torah highlights the importance of Torah study and the significance of Jewish unity and continuity. It is a time of great excitement, as communities come together to express their love for the Torah and rejoice in its teachings.
Experience the Vibrant Traditions
At Solomon Schechter Day School, we believe in preserving and passing on our rich traditions to future generations. Simchat Torah Live offers a unique opportunity to immerse yourself in the beauty and meaning of this festive day. Join us as we engage in a variety of time-honored rituals and customs, including:
Hakafot: Take part in the joyous processions where we dance and sing with the Torah scrolls.
Aliyot: Witness and participate in the ceremonial Torah readings as community members receive honors to bless the Torah.
Simchat Beit Hashoeva: Celebrate with live music, dance performances, and family-friendly activities.
Children's Activities: Engage your little ones with interactive workshops, arts and crafts, and storytelling.
Community Bonding: Connect with fellow community members and forge lasting friendships as we celebrate this joyous occasion together.
A Memorable Event for the Whole Community
Simchat Torah Live is an inclusive event that welcomes individuals of all ages and backgrounds. Whether you are a long-standing member of the Jewish community looking to deepen your connection or someone curious about Jewish traditions, this celebration offers an immersive experience like no other. You will not only witness the enthusiasm but also be a part of it!
Why Choose Solomon Schechter Day School?
As an institution committed to excellence in Jewish education, Solomon Schechter Day School has been a pivotal part of the community for years. Our dedication to nurturing a love for Jewish values, culture, and traditions sets us apart. By joining us for Simchat Torah Live, you will benefit from:
Expert Guidance: Our experienced educators and community leaders will guide you through the celebrations, ensuring you gain a deeper understanding of the significance of Simchat Torah.
Engaging Programs: We have carefully curated a range of programs and activities suitable for all ages, guaranteeing an immersive and fulfilling experience for everyone.
Inclusive Environment: At Solomon Schechter Day School, everyone is welcome. We pride ourselves on creating a warm and inclusive atmosphere where individuals can connect, learn, and celebrate together.
Community Integration: Our institution is deeply ingrained in the local community, allowing you to forge connections and build relationships that extend beyond Simchat Torah Live.
Join Us for Simchat Torah Live
Don't miss out on this unforgettable celebration of Simchat Torah. Mark your calendars and join Solomon Schechter Day School for an immersive and joyous experience. Celebrate with us as we express our love for the Torah and revel in the traditions that have united the Jewish people for generations.
Contact us today to learn more about Simchat Torah Live and reserve your spot. Together, let's make this year's Simchat Torah a truly remarkable and meaningful celebration!
© 2021 Solomon Schechter Day School | Website: JaxJewishCenter.com