The Shul - Chabad Jewish Center
Oct 19, 2021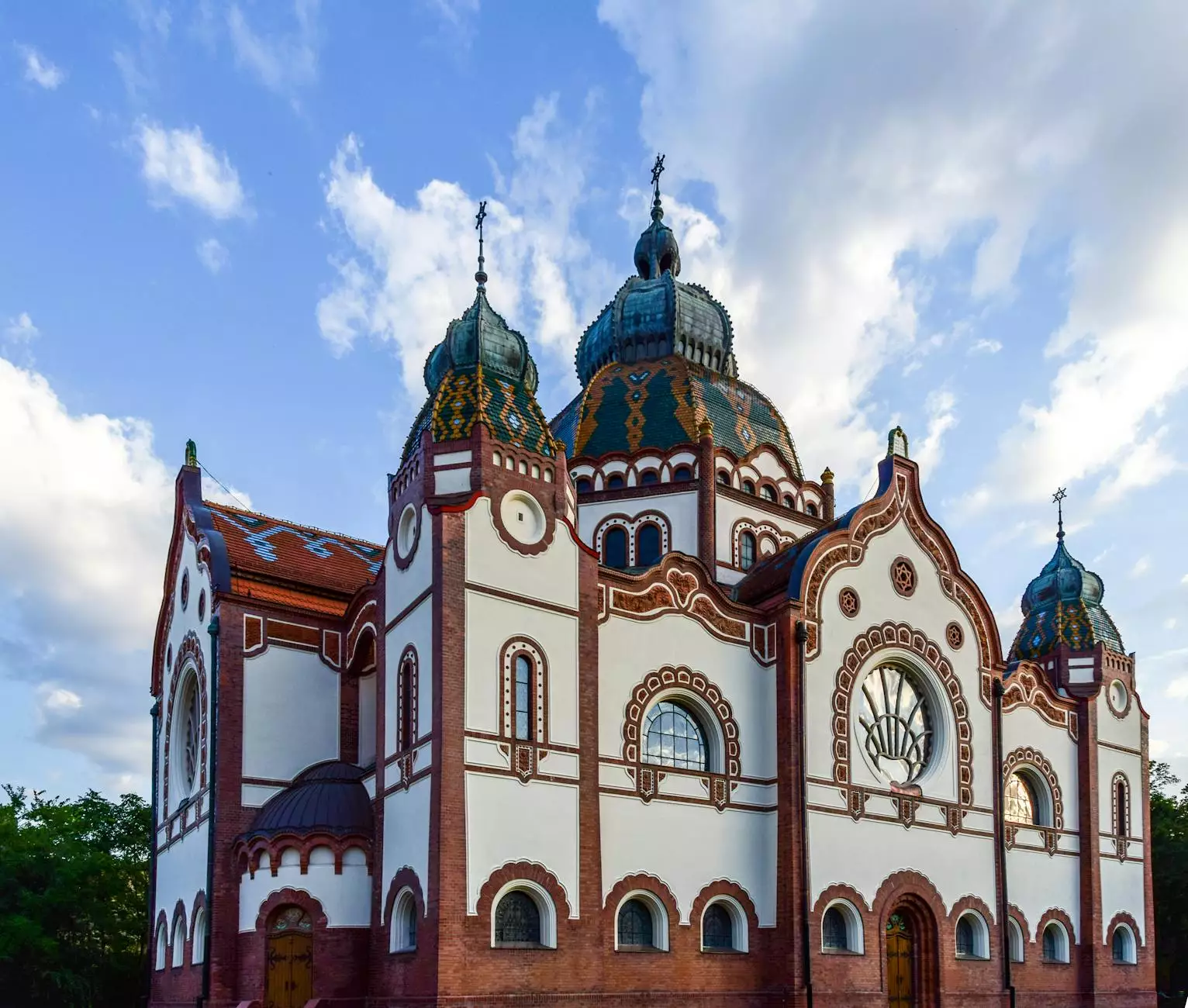 Welcome to The Shul - Chabad Jewish Center
As you enter the doors of The Shul - Chabad Jewish Center, you are embraced by a warm and welcoming community, dedicated to promoting and preserving Jewish values, traditions, and spirituality. We are committed to creating a place where everyone can come together and explore the beauty and depth of Jewish faith.
Our Vision
At The Shul - Chabad Jewish Center, our vision is to foster a thriving Jewish community, where individuals of all backgrounds can connect, grow, and experience the richness of Jewish traditions. Through our programs, education, and outreach efforts, we aim to inspire a deep sense of Jewish identity and belonging.
Services and Programs
Our center offers a wide range of services and programs that cater to the diverse needs and interests of our community members. Whether you are seeking spiritual guidance, educational resources, or opportunities for social engagement, we have something for everyone.
Shabbat Services
Join us for our vibrant and uplifting Shabbat services, where we come together as a community to celebrate and connect with our Jewish heritage. Through spirited prayer, engaging sermons, and joyful song, we create a meaningful and transformative Shabbat experience.
Holiday Celebrations
Experience the joy and sanctity of Jewish holidays at The Shul - Chabad Jewish Center. From Rosh Hashanah and Yom Kippur to Hanukkah and Passover, we host a variety of engaging celebrations and events that bring the community together in celebration and reflection.
Adult Education
Expand your knowledge and deepen your understanding of Jewish teachings through our engaging adult education programs. Our classes cover a wide range of topics including Hebrew language, Torah study, Jewish history, and ethical teachings. These enriching opportunities foster personal growth and intellectual exploration.
Youth and Family Programs
Our youth and family programs are designed to provide a nurturing environment where children and teens can cultivate their Jewish identity while forming lifelong connections. From Sunday school and family holiday events to summer camps and leadership programs, we offer a multitude of engaging activities for young members of our community.
Tikkun Olam (Repairing the World)
At The Shul - Chabad Jewish Center, we believe in the importance of giving back to our community and making a positive impact on the world. Through our Tikkun Olam initiatives, we engage in charitable work, social justice advocacy, and community service projects that demonstrate our commitment to repairing the world.
A Welcoming Community
At The Shul - Chabad Jewish Center, we pride ourselves on being a welcoming and inclusive community. We embrace individuals from all walks of life, regardless of age, background, or level of observance. Our goal is to create a safe and supportive environment where everyone feels valued and accepted.
Getting Involved
Join us at The Shul - Chabad Jewish Center and become an active member of our vibrant community. We invite you to attend our services, partake in our programs, and engage in meaningful conversations with fellow community members. There are numerous ways to get involved, and we encourage you to explore the opportunities that resonate with you.
Contact Us
If you have any questions or would like more information about The Shul - Chabad Jewish Center, please don't hesitate to reach out. Our dedicated staff and volunteers are here to assist you. We look forward to welcoming you into our community with open arms.
Thank you for visiting The Shul - Chabad Jewish Center website, proudly serving the Solomon Schechter Day School community and beyond. We are excited to embark on this journey of Jewish discovery together.