Shabbat Chazon - A Sacred Gathering for Reflection and Connection
Oct 6, 2018
Shabbat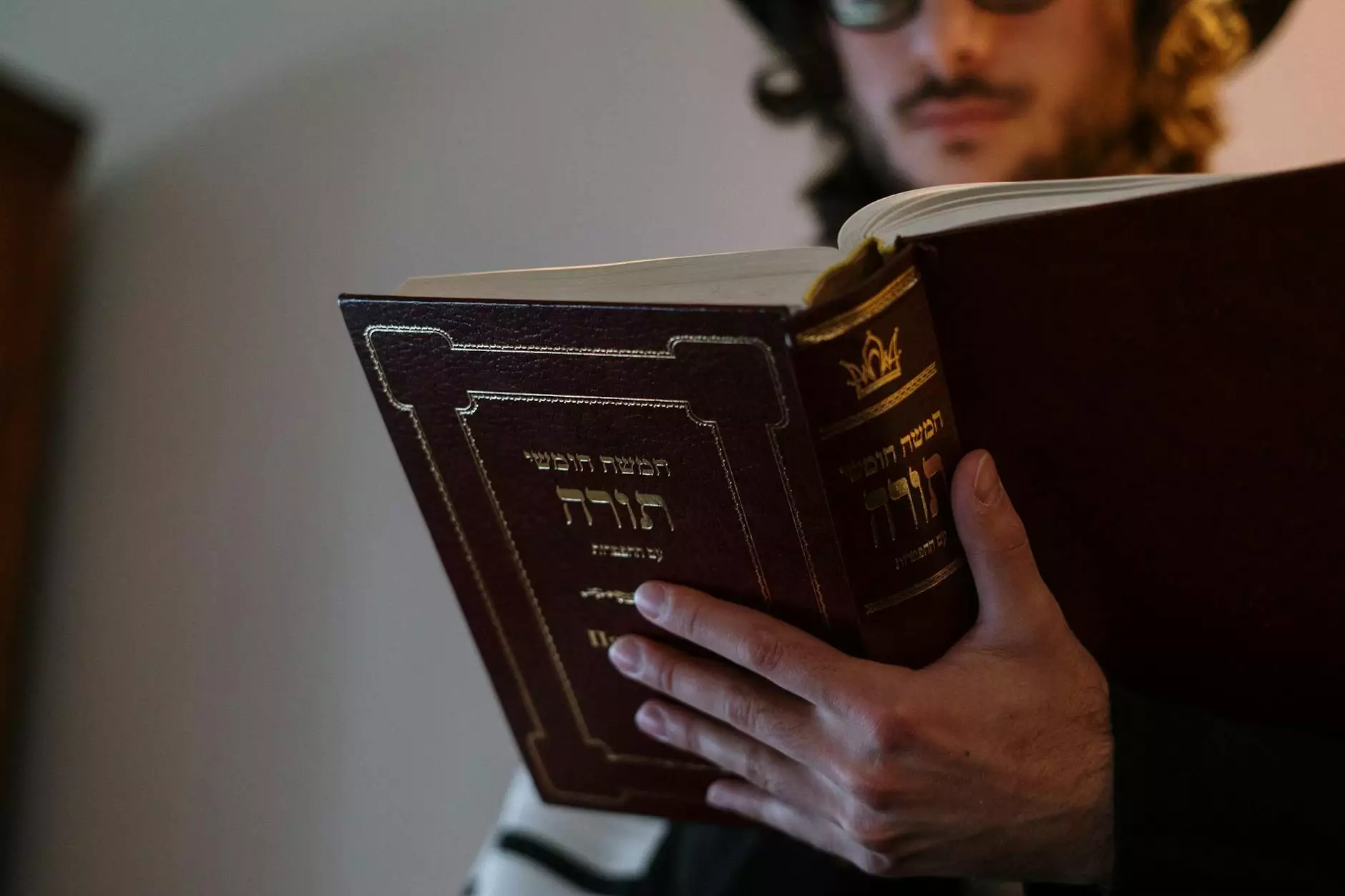 Join Solomon Schechter Day School for a Meaningful Shabbat Experience
As a cornerstone of the Jewish faith, Shabbat holds great significance in the lives of individuals and communities. At Solomon Schechter Day School, we invite you to join us for Shabbat Chazon - a special event filled with deep spiritual connection, reflection, and meaningful rituals.
What is the Shabbat Chazon?
Shabbat Chazon, also known as the "Sabbath of Vision," is observed on the Shabbat preceding Tisha B'Av. It serves as a powerful precursor to the somber day of mourning, providing an opportunity for introspection and repentance. This yearly event signifies the beginning of a period of reflection leading up to Tisha B'Av, when we remember the destruction of the Holy Temple in Jerusalem.
Why Attend Shabbat Chazon at Solomon Schechter Day School?
At Solomon Schechter Day School, we believe in creating an inclusive and richly immersive experience for our community. By attending Shabbat Chazon in our loving and accepting environment, you will:
Gain a deeper understanding of the historical and cultural significance of Shabbat Chazon.
Experience the power of collective prayers and communal lamentations.
Engage in insightful discussions and thoughtful teachings led by our knowledgeable spiritual leaders.
Participate in traditional rituals and the chanting of relevant biblical passages.
Find solace and spiritual connection as we collectively reflect on the destruction and yearn for the rebuilding of the Holy Temple.
Our Commitment to Spiritual Growth and Community Building
At Solomon Schechter Day School, we recognize the importance of fostering a sense of belonging and building strong community ties. Our Shabbat Chazon event is designed to create opportunities for personal introspection, intellectual growth, and interconnectedness.
Experience Shabbat Chazon with Us
During our Shabbat Chazon event, we strive to provide a safe and inclusive space where individuals from all walks of life can come together to celebrate and honor our collective heritage. Our commitment to serving the diverse members of our community is evident in every aspect of the event.
Reconnect with Your Faith
Shabbat Chazon offers a moment of deep reflection and serves as a reminder of the importance of faith and beliefs in our lives. It is an opportunity to reconnect with your spirituality and find comfort in shared experiences and traditions.
Engage in Thought-Provoking Discussions
Our Shabbat Chazon event features thought-provoking discussions led by esteemed scholars and spiritual leaders. Through these engaging conversations, you will have the chance to expand your knowledge and gain new insights into Jewish history, spirituality, and the significance of Shabbat Chazon.
Embrace a Sense of Community
The beauty of Shabbat Chazon lies in the camaraderie and connection it fosters. By attending our event, you will be joining a vibrant and supportive community that welcomes individuals from all backgrounds. It is an opportunity to forge new friendships, strengthen existing connections, and celebrate the values that bind us together.
Secure Your Place at Shabbat Chazon
We invite you to experience the deep spiritual connection and reflection of Shabbat Chazon with Solomon Schechter Day School. Join us as we embark on a meaningful journey towards self-discovery and communal healing. Together, let us honor the traditions of the past and inspire hope for the future.
Contact us now to secure your place at Shabbat Chazon and be part of a transformative event that will create lasting memories.
© 2023 Solomon Schechter Day School. All rights reserved. | Created and optimized by Solomon Schechter Day School - SEO & Copywriting Services