Welcome to Ohev Shalom Cemetery
Sep 16, 2018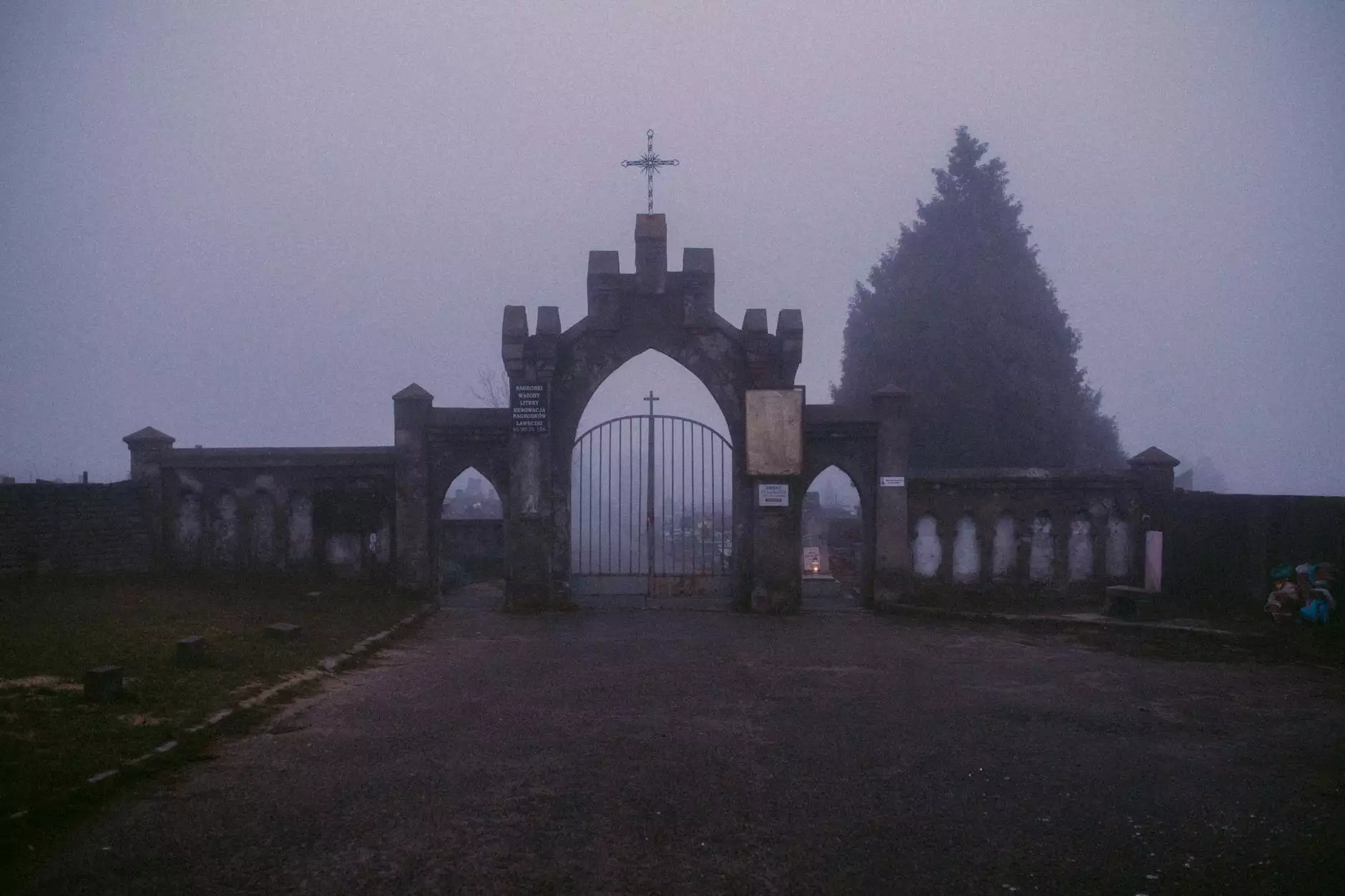 Your Trusted Burial Grounds Managed by Solomon Schechter Day School
Welcome to Ohev Shalom Cemetery, a sacred place managed by the esteemed Solomon Schechter Day School. As a cherished part of the Jacksonville Jewish Center, our cemetery holds deep historical and spiritual significance. We are here to provide compassionate and respectful burial services for the Jewish community in Jacksonville and beyond.
Preserving History and Tradition
At Ohev Shalom Cemetery, we understand the importance of preserving historical legacies and continuing cultural traditions. As a part of the Solomon Schechter Day School, one of the leading educational institutions in Florida, we are dedicated to upholding the principles of honor, respect, and remembrance.
Our cemetery serves as a final resting place for members of the Jewish faith, offering a tranquil and serene environment that honors their memory. With meticulous care and attention to detail, we ensure that every burial is conducted with the utmost respect for tradition and individual dignity.
A Sacred Grounds of Reflection and Serenity
The Ohev Shalom Cemetery is nestled within the beautiful landscapes of Jacksonville, providing a peaceful and serene setting for visitors to pay their respects. Surrounded by nature, the cemetery acts as a sanctuary for contemplation, offering solace for those in mourning.
As you walk through our cemetery, you will encounter thoughtfully designed grave markers, each telling a unique story and honoring a precious life. The tranquil atmosphere allows for quiet meditation, allowing visitors to connect with their loved ones and find comfort in shared memories.
Compassionate and Comprehensive Services
At Ohev Shalom Cemetery, we understand the complexities and emotions involved in the funeral planning process. Our compassionate team is committed to providing support and guidance to bereaved families, helping them navigate this challenging time with sensitivity and compassion.
Our comprehensive services include pre-planning, ensuring that individuals have the opportunity to make their funeral arrangements in advance, alleviating the burden on their loved ones. We work closely with families to honor their specific wishes, offering a range of burial options that cater to diverse needs, including traditional ground burials and mausoleum entombment.
Eternal Respect and Care
As caretakers of Ohev Shalom Cemetery, we hold ourselves to the highest standards of maintenance and perpetual care. We strive to create an environment that exemplifies respect, dignity, and tranquility. Every aspect of our grounds is meticulously maintained to honor the memory and legacy of those laid to rest.
We believe that a final resting place must transcend physical boundaries, becoming a living testament to the lives that have been lived. Our dedicated team ensures the proper care of the grounds, preserving the beauty and serenity of Ohev Shalom Cemetery for generations to come.
Continuing the Legacy
Ohev Shalom Cemetery stands as a symbol of continuity, connecting the present to the past and the future. Through our affiliation with Solomon Schechter Day School, our commitment to education and community shines through. We strive to teach future generations about the significance of remembrance, fostering a deep appreciation for our shared heritage.
Whether you are a member of the Jacksonville Jewish community or simply seeking a holy place to honor your loved ones, Ohev Shalom Cemetery welcomes you to experience the peace and tranquility that we offer. Our compassionate team is here to assist you in preserving your legacy and ensuring that the memory of your loved ones lives on with dignity and respect.