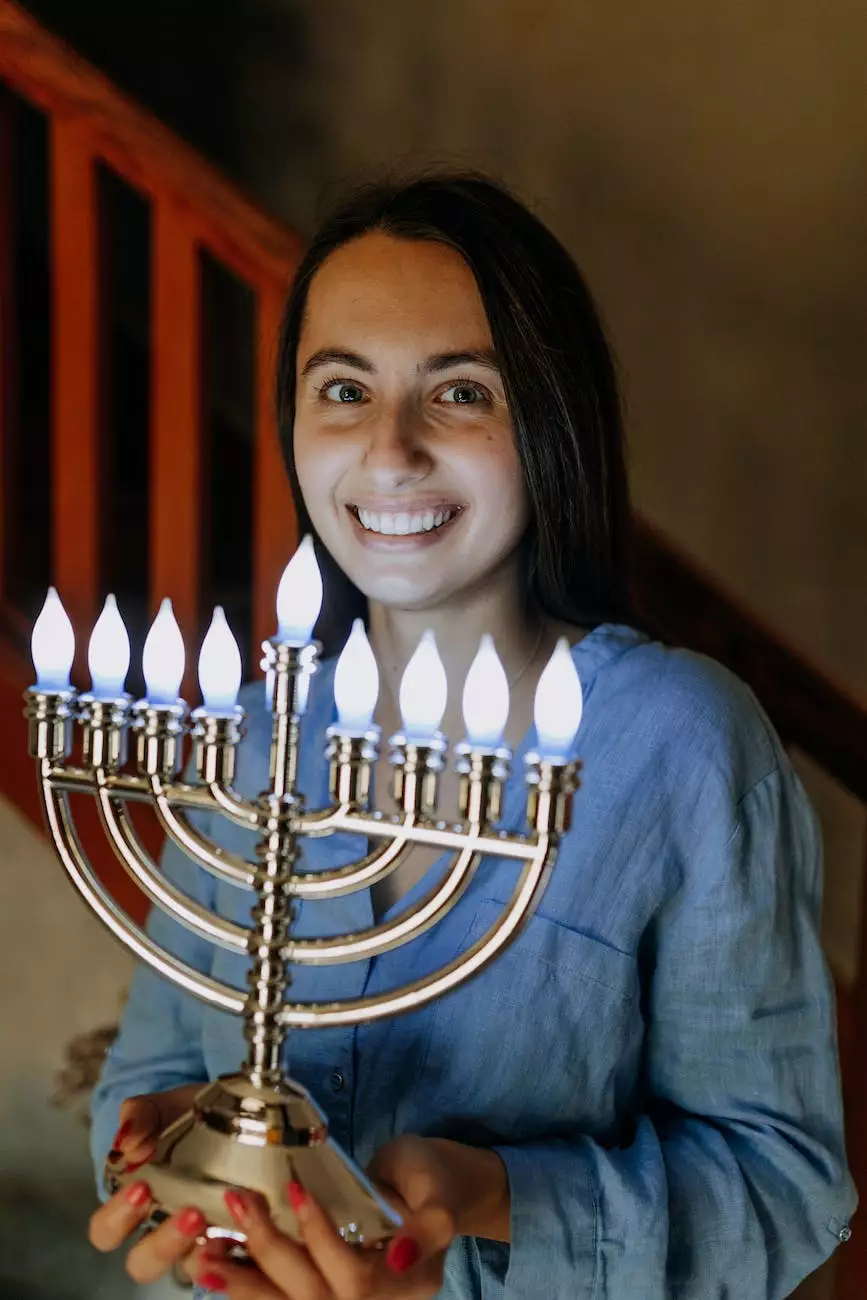 Join us for the Chanukah Bonfire Bash at Solomon Schechter Day School
Welcome to the Chanukah Bonfire Bash at Solomon Schechter Day School! We are delighted to invite you to this joyful community event that celebrates the festival of lights. This year's bonfire bash promises to be a memorable experience filled with engaging activities, delicious food, and the warmth of Chanukah spirit.
Celebrate the Festival of Lights
Chanukah, also known as the Festival of Lights, is an eight-day Jewish holiday commemorating the rededication of the Second Temple in Jerusalem. This joyous festival is observed with the lighting of the menorah, a nine-branched candelabrum, to symbolize the miracle of the oil that burned for eight days.
At our Chanukah Bonfire Bash, we bring the community together to honor this rich tradition and share in the festive spirit of the holiday. Whether you're a member of the Solomon Schechter Day School community or a visitor, you're welcome to join in the celebrations and create lifelong memories.
An Evening Filled with Joy and Merriment
Our Chanukah Bonfire Bash offers a wide range of activities and experiences for people of all ages:
Menorah Lighting Ceremony: Witness the magic of the menorah lighting as we come together to light the candles and kindle the flame of hope and unity.
Bonfire: Gather around the bonfire with family and friends, basking in its warm glow as we celebrate the spirit of Chanukah.
Live Music and Performances: Enjoy live music performances that will fill the air with festive melodies and get you into the Chanukah groove.
Arts and Crafts: Engage your creativity with exciting arts and crafts activities centered around the themes of Chanukah.
Delicious Food: Indulge in a variety of delectable kosher treats, traditional Chanukah delicacies, and mouthwatering snacks.
Interactive Games: Participate in exciting games and challenges that will keep you entertained throughout the evening.
Community Fair: Explore the community fair featuring local vendors, organizations, and initiatives that contribute to the growth and well-being of our community.
Gift Exchange: Share joy and kindness by participating in our gift exchange program, spreading the spirit of giving during this festive season.
Join Our Community and Celebrate Together
At Solomon Schechter Day School, we believe in the power of community and the importance of celebrating our shared traditions. The Chanukah Bonfire Bash unites us in a celebration of faith, joy, and togetherness. By attending, you contribute to the vibrancy of our community and help create lasting bonds among its members.
Mark your calendars and don't miss out on this incredible opportunity to celebrate Chanukah with Solomon Schechter Day School and the wider community. Spread the word, bring your family and friends, and join us for an unforgettable evening of joy and merriment.
Visit our website for more information or to stay updated with future events and activities hosted by Solomon Schechter Day School in the category of Community and Society - Faith and Beliefs. We look forward to celebrating Chanukah with you!