Teen Camp - The Ultimate Summer Experience
Dec 15, 2021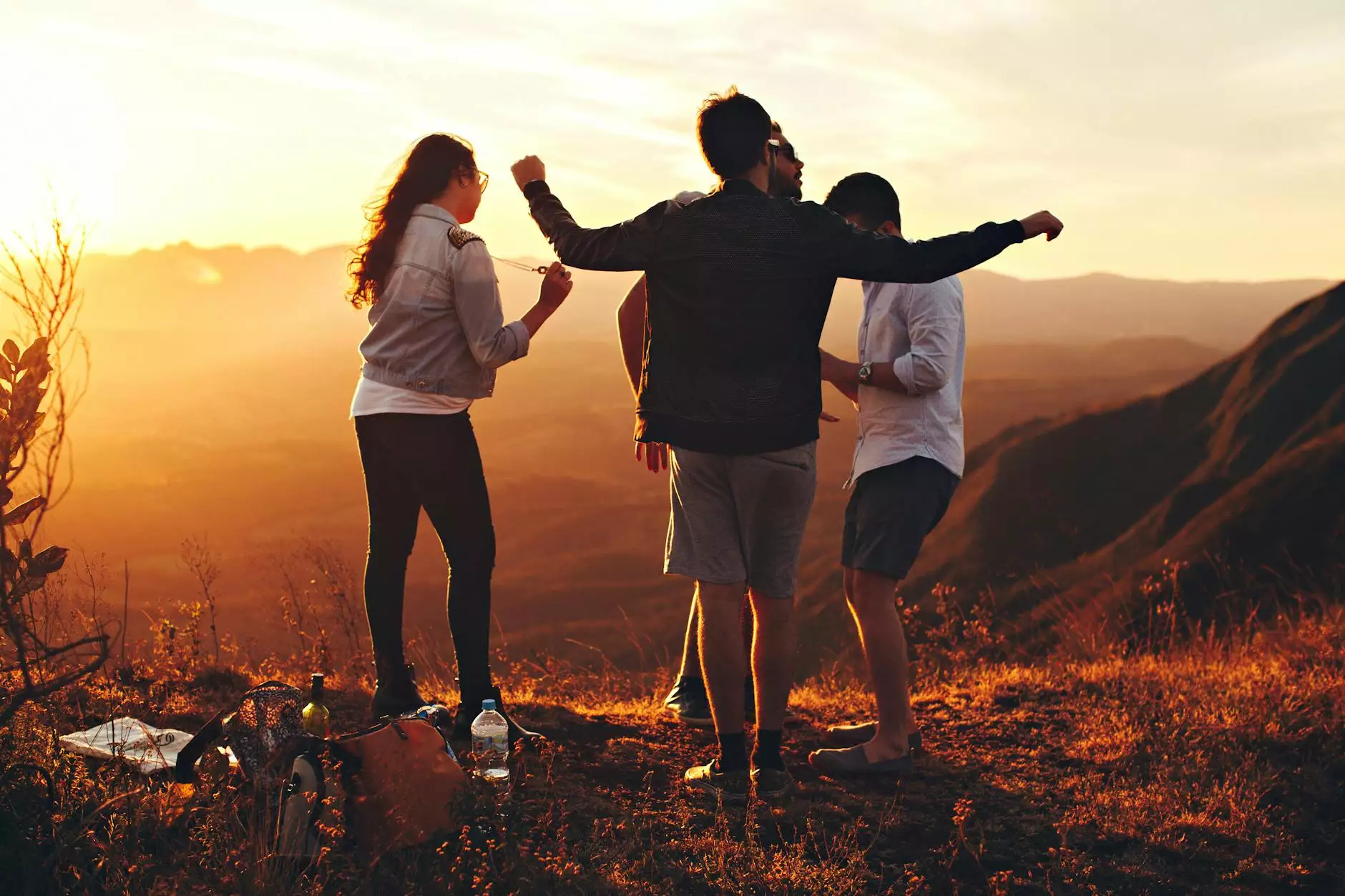 Introduction
Welcome to Teen Camp at Solomon Schechter Day School - your destination for an unforgettable summer experience! Discover a unique blend of fun, learning, and personal growth in our engaging and inclusive camp environment. With a diverse range of activities, expert staff, and a commitment to fostering strong values, our camp is designed to create lasting memories and help young individuals develop essential skills for life.
Unleash Your Potential
At Teen Camp, we believe in the power of experiential learning. Our carefully curated program offers a variety of opportunities for campers to explore their interests and discover new passions. From arts and sports to leadership development and community service projects, our diverse range of activities ensures that every camper finds something that resonates with them.
Arts and Creativity
Immerse yourself in a world of artistic expression! Our arts program encourages campers to unleash their creative potential through various mediums such as painting, drawing, ceramics, theater, dance, and music. With expert guidance from our talented staff, campers can develop their skills, build confidence, and share their talents with others.
Sports and Recreation
Stay active and have fun! Our sports program offers a wide range of activities to keep campers engaged and energized. Whether it's basketball, soccer, swimming, tennis, or outdoor adventure challenges, our experienced coaches and instructors ensure a safe and supportive environment for campers of all skill levels to improve their abilities, work as a team, and develop a healthy lifestyle.
Leadership and Personal Development
We believe that leadership skills are crucial for success in life. Our leadership development program focuses on building essential skills such as communication, teamwork, problem-solving, and decision-making. Through interactive workshops, team-building activities, and mentorship opportunities, campers will gain the confidence and tools to become effective leaders and make a positive impact in their communities.
Community Service
Make a difference in the world around you! Our camp instills the values of empathy and social responsibility through various community service projects. Campers will have the chance to engage in meaningful volunteer work, learning the importance of giving back and becoming active contributors to society. They will develop a deeper understanding of the world and form lifelong connections with fellow campers.
The Solomon Schechter Difference
Choosing Teen Camp at Solomon Schechter Day School means choosing excellence, top-notch facilities, and experienced staff who are dedicated to creating a positive and enriching camp experience. Here are some key features that set us apart:
Expert Staff
Our camp is led by a team of passionate and highly qualified professionals who are committed to nurturing the growth and well-being of every camper. They bring a wealth of knowledge and experience to each activity, ensuring a safe, supportive, and engaging environment for all.
State-of-the-Art Facilities
Our campers enjoy the use of state-of-the-art facilities that provide ample space for exploration, creativity, and physical activities. From outdoor sports fields and swimming pools to art studios and technology labs, we provide a wide range of resources that enhance the overall camp experience.
Inclusive and Supportive Environment
We believe in fostering an inclusive and supportive camp community where everyone feels accepted and valued. We embrace diversity and celebrate individuality, ensuring that each camper feels comfortable to express themselves, make friends, and form lifelong connections.
How to Enroll?
Enroll your child in Teen Camp at Solomon Schechter Day School today and give them the gift of an unforgettable summer experience. Visit our website http://jaxjewishcenter.com/camp/teen-camp-.html to learn more about our program, view our schedule, and complete the enrollment form. Spaces are limited, so don't miss out on this incredible opportunity for your teenager!
Conclusion
Teen Camp at Solomon Schechter Day School is more than just a summer camp - it's a transformative experience that combines fun, adventure, personal growth, and friendship. With our wide range of activities, expert staff, and unwavering commitment to excellence, your teenager will thrive in an environment that encourages exploration, learning, and self-discovery. Join us this summer and create memories that will last a lifetime!