Synagogue in Judaism - Chabad Jewish Center
Dec 24, 2022
About Us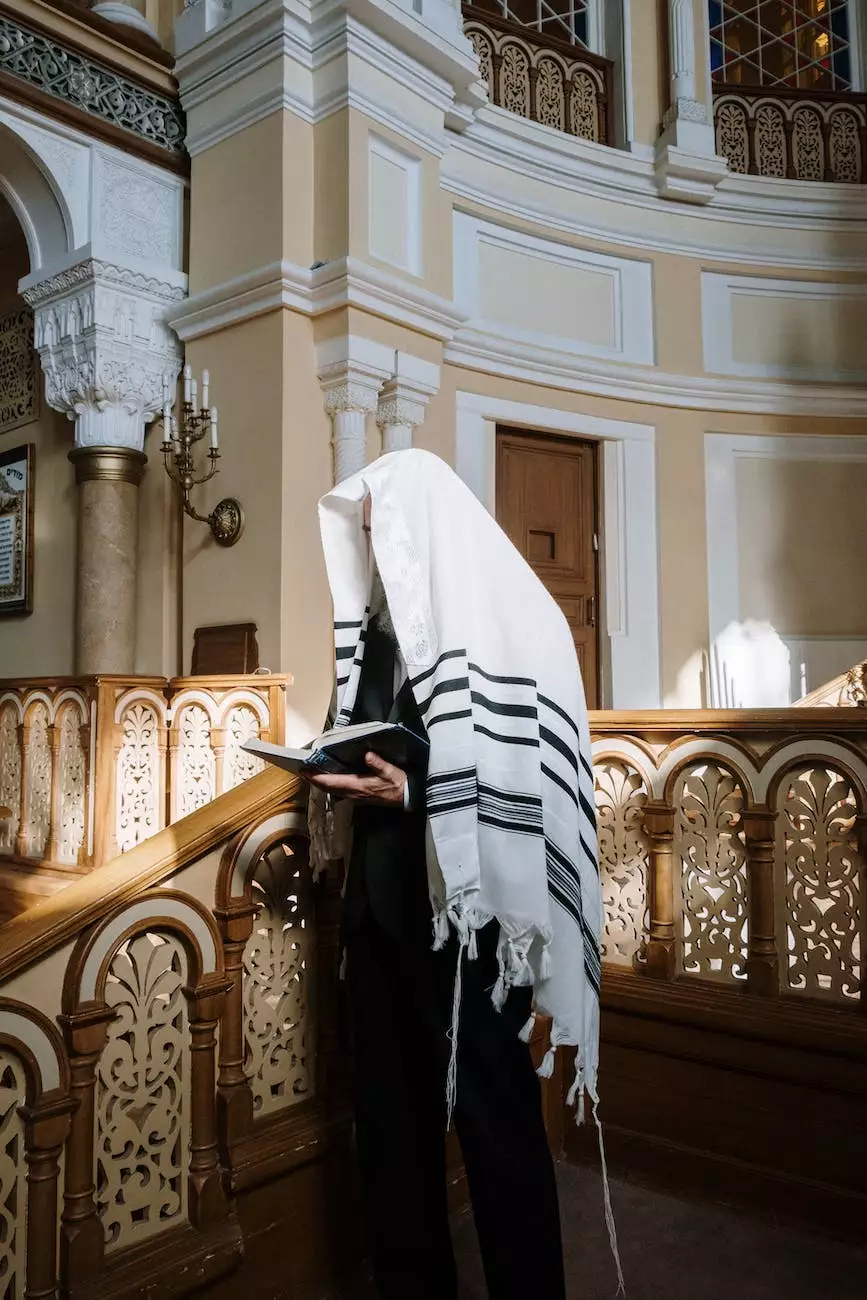 About Our Synagogue
Welcome to the Synagogue Page of Solomon Schechter Day School's Chabad Jewish Center. Our synagogue is a sacred place where members of the Jewish community come together to celebrate, worship, and connect with their faith. Our synagogue is an embodiment of our rich and vibrant history, traditions, and teachings of Judaism. We invite you to join us in a community that fosters a strong sense of faith and beliefs.
Our Vision and Purpose
At Solomon Schechter Day School's Chabad Jewish Center, our synagogue serves as a spiritual home for individuals of all ages and backgrounds. Our vision is to provide a welcoming and inclusive environment where everyone feels a deep connection to the Jewish faith and community.
We are dedicated to preserving and passing on our traditions, teachings, and values to future generations. Our purpose is to inspire and educate individuals about the beauty and significance of Judaism, fostering a sense of identity, belonging, and purpose within the Jewish community.
Services and Rituals
Our synagogue offers a variety of services and rituals that cater to the needs of our diverse community. We hold regular Shabbat services, where individuals can gather for prayer, reflection, and communal unity. Our services are led by knowledgeable and experienced rabbis who provide spiritual guidance and facilitate meaningful connections.
In addition to Shabbat services, we also observe and celebrate various Jewish holidays throughout the year. These include Rosh Hashanah, Yom Kippur, Hanukkah, Passover, and many others. Each holiday is marked by unique traditions, rituals, and customs that bind us together as a community.
Education and Learning Opportunities
Learning is an integral part of our synagogue's mission. We provide a range of educational programs and classes for individuals of all ages. Our religious school offers engaging and interactive lessons that aim to deepen the understanding of Jewish history, culture, and beliefs. Through these programs, we aim to inspire a lifelong love for learning and a strong connection to the Jewish faith.
We also provide adult education classes, where individuals can explore topics such as Jewish philosophy, ethics, and spirituality. These classes offer opportunities for intellectual growth, personal reflection, and the development of a deeper relationship with Judaism.
Community Engagement
Our synagogue is more than just a place of worship; it is a vibrant and connected community. We believe in the importance of fostering strong relationships, building lasting friendships, and supporting one another in times of joy and sorrow.
We encourage active participation in various community activities, social events, and volunteer opportunities. From charitable initiatives to cultural celebrations, our synagogue provides a platform for individuals to engage with one another, strengthening our community bonds and leaving a positive impact on society.
Join Our Synagogue
If you are seeking a synagogue that embraces the values of inclusivity, spirituality, and community, we invite you to join Solomon Schechter Day School's Chabad Jewish Center. Experience the beauty of the Jewish faith and become part of a warm and supportive community that celebrates traditions, fosters learning, and embodies the essence of Judaism.
Contact us today to learn more about our synagogue, services, educational programs, and community events. We look forward to welcoming you with open arms and helping you embark on a meaningful journey within the Chabad Jewish Center.