K3, K4, K5 & VPK at Solomon Schechter Day School
Jun 7, 2018
Admissions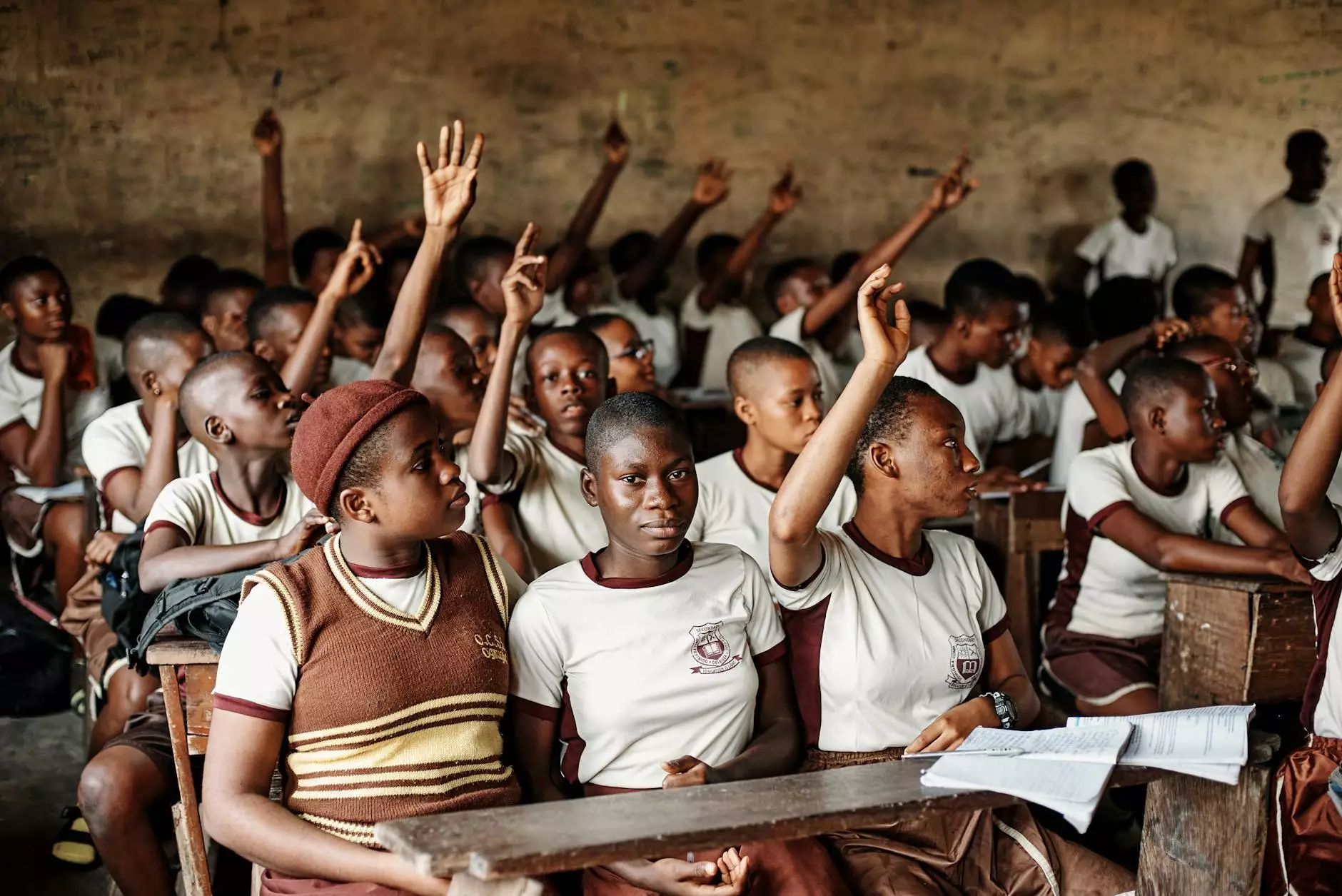 Welcome to Phcalions' Early Education Programs
At Solomon Schechter Day School, we are proud to offer a range of early education programs for children aged 3-5 years. Our K3, K4, K5, and VPK programs are designed to provide a nurturing and stimulating environment that promotes your child's growth and development. With a focus on both academic and social-emotional learning, our programs prepare your child for a successful transition into elementary school.
The Benefits of Early Education
Early education plays a vital role in a child's development. It lays the foundation for future learning, helps develop essential skills, and fosters a love for lifelong learning. Our K3, K4, K5, and VPK programs are specifically designed to meet the unique needs of each age group, ensuring that your child receives age-appropriate instruction and support.
K3 Program
Our K3 program is tailored for children who turn three years old by September 1st. It focuses on building foundational skills in language, math, science, and social development. Through interactive and play-based activities, our dedicated teachers create an inviting and enriching learning environment where curiosity is cultivated and independence is fostered.
K4 Program
The K4 program at Solomon Schechter Day School is designed to prepare four-year-olds for kindergarten. Through a balanced curriculum that includes language arts, math, science, social studies, and creative arts, we ensure that your child develops essential skills and a passion for learning. Our experienced educators use a variety of teaching methods, including hands-on activities and personalized instruction, to cater to each child's unique learning style.
K5 Program
Our K5 program is the final year of our early education program, focusing on further developing the skills necessary for a successful transition to elementary school. Our dedicated K5 teachers provide a warm and engaging environment where academics, social skills, and character development are integrated seamlessly. Your child will build a strong educational foundation and gain self-confidence as they explore various subjects.
VPK Program
The VPK (Voluntary Prekindergarten) program at Solomon Schechter Day School offers a high-quality early learning experience. Our VPK program is designed to ensure that your child is academically and socially prepared for kindergarten. With a curriculum that focuses on early literacy, math, science, social skills, and creativity, our VPK program enables your child to thrive and excel.
Why Choose Phcalions' Early Education Programs?
When it comes to your child's early education, you want the best. Here are some reasons why Solomon Schechter Day School's K3, K4, K5, and VPK programs stand out:
Experienced and Dedicated Teachers
Our highly trained and caring teachers are passionate about early education. They create a nurturing environment where your child feels safe, valued, and encouraged to explore their interests and expand their knowledge.
Individualized Attention
Recognizing that each child is unique, our teachers provide individualized attention to meet your child's specific needs. Whether it's providing additional support or challenging advanced learners, we tailor our instruction to ensure every child reaches their potential.
Balanced Curriculum
Our curriculum is carefully designed to provide a balance between academic learning and social-emotional development. We incorporate hands-on activities, group projects, and interactive learning experiences to foster a love for learning in every child.
Holistic Approach
At Solomon Schechter Day School, we believe in nurturing the whole child. Our programs focus not only on academics but also on character development, social skills, and fostering a sense of community and belonging.
Parental Involvement
We value the partnership between parents and educators. We encourage active parental involvement through regular communication, parent-teacher conferences, and various opportunities to engage in our school community.
Enroll Your Child Today
Give your child a strong foundation for future success by enrolling them in our K3, K4, K5, or VPK program. Contact Solomon Schechter Day School today to schedule a tour of our campus and learn more about our exceptional early education programs.
Remember, investing in your child's early education is one of the best decisions you can make. Secure their future and set them on a path to lifelong learning at Solomon Schechter Day School.