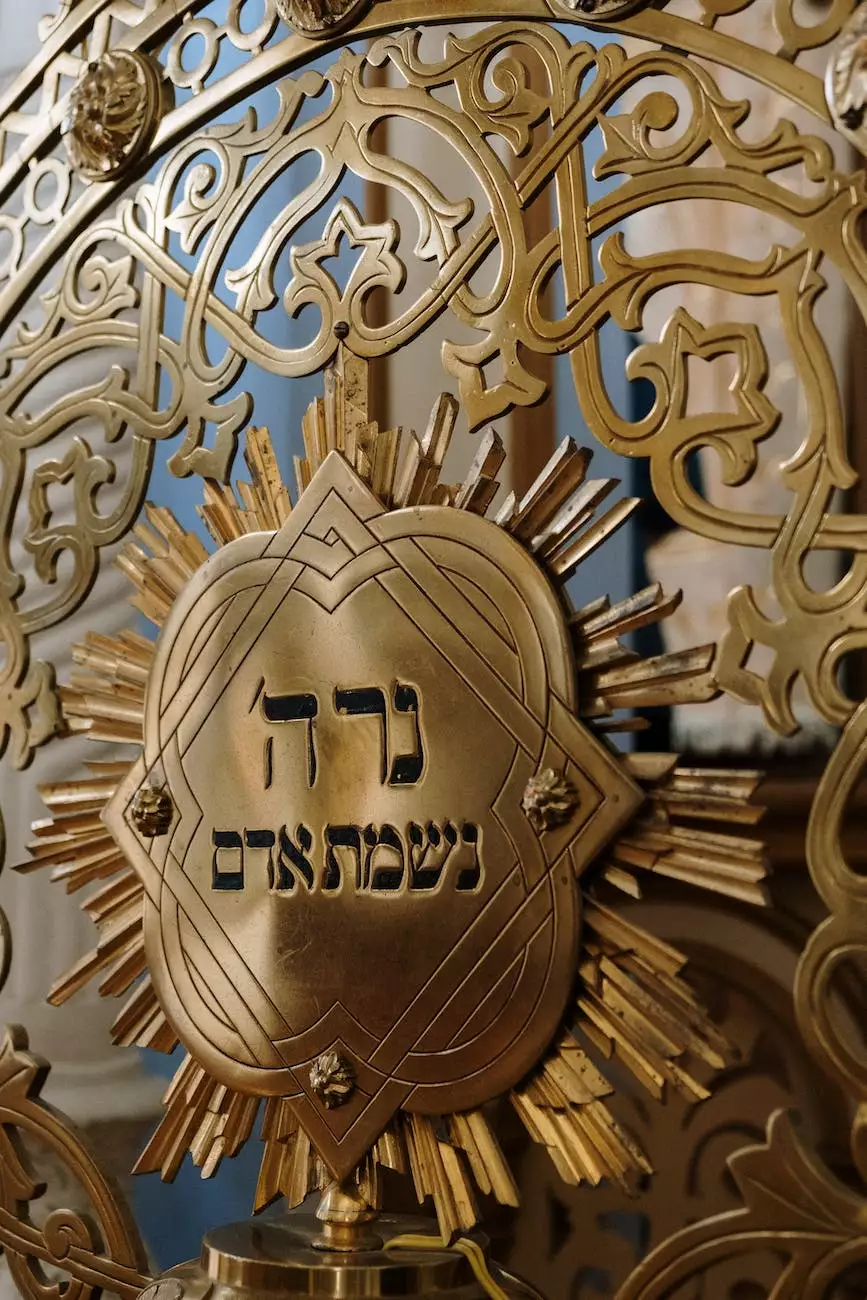 Supporting Our Vibrant Jewish Community
At Temple Beth David, located in Palm Beach Gardens, we pride ourselves on being a vibrant and inclusive Jewish community. Our community is centered around shared faith and beliefs, and our members play a vital role in upholding our traditions and ensuring the continuity of our heritage.
The Importance of Paying Dues
Joining our community means embracing the responsibility to support the programs and initiatives that make Temple Beth David a vibrant and welcoming place for all. Through the payment of dues, our members contribute to the ongoing maintenance of our facilities, the delivery of inspiring services, the education of future generations, and the support of various community outreach initiatives.
Supporting Solomon Schechter Day School
One of Temple Beth David's most prominent contributions to the Jewish community is our support of the Solomon Schechter Day School. As a cornerstone of our educational programs, Solomon Schechter Day School provides a nurturing environment where students can grow academically, culturally, and spiritually.
Academic Excellence
Through a curriculum steeped in both general and Jewish studies, Solomon Schechter Day School ensures that our students develop a strong foundation of knowledge, critical thinking skills, and a deep connection to their Jewish heritage. Our dedicated teachers provide an engaging and enriching educational experience that prepares our students for a successful future.
Cultural and Spiritual Enrichment
In addition to academic excellence, Solomon Schechter Day School encourages the exploration of Jewish culture and traditions. Through Hebrew language studies, Jewish holiday celebrations, and engaging cultural programs, our students develop a profound sense of identity, values, and ethical principles.
How to Pay Your Dues
Paying your dues is a simple and straightforward process. Please follow the instructions below:
Log in to your Temple Beth David account on our website.
Select the "Dues" tab in your account dashboard.
Choose your membership category and desired payment plan.
Enter the required payment information and proceed to checkout.
Once your payment is processed, you will receive a confirmation email.
If you have any questions or need assistance, please don't hesitate to contact our friendly staff. We are here to help!
Join Our Inclusive Community
Becoming a member of Temple Beth David means joining a diverse and warm community dedicated to fostering meaningful connections and creating lasting memories. Our inclusive environment allows individuals and families to find spiritual fulfillment and a sense of belonging.
Membership Benefits
By being part of Temple Beth David, you gain access to numerous benefits:
Attending inspiring services led by our knowledgeable clergy.
Participating in engaging educational programs for all ages.
Joining vibrant social and cultural events throughout the year.
Accessing support and guidance from our caring community.
Contributing to social action initiatives and making a positive impact.
Enriching your life through deep connections with others who share your faith.
Don't miss out on the incredible opportunities and connections that await you at Temple Beth David. Join our inclusive community today and experience the true beauty of Jewish life.