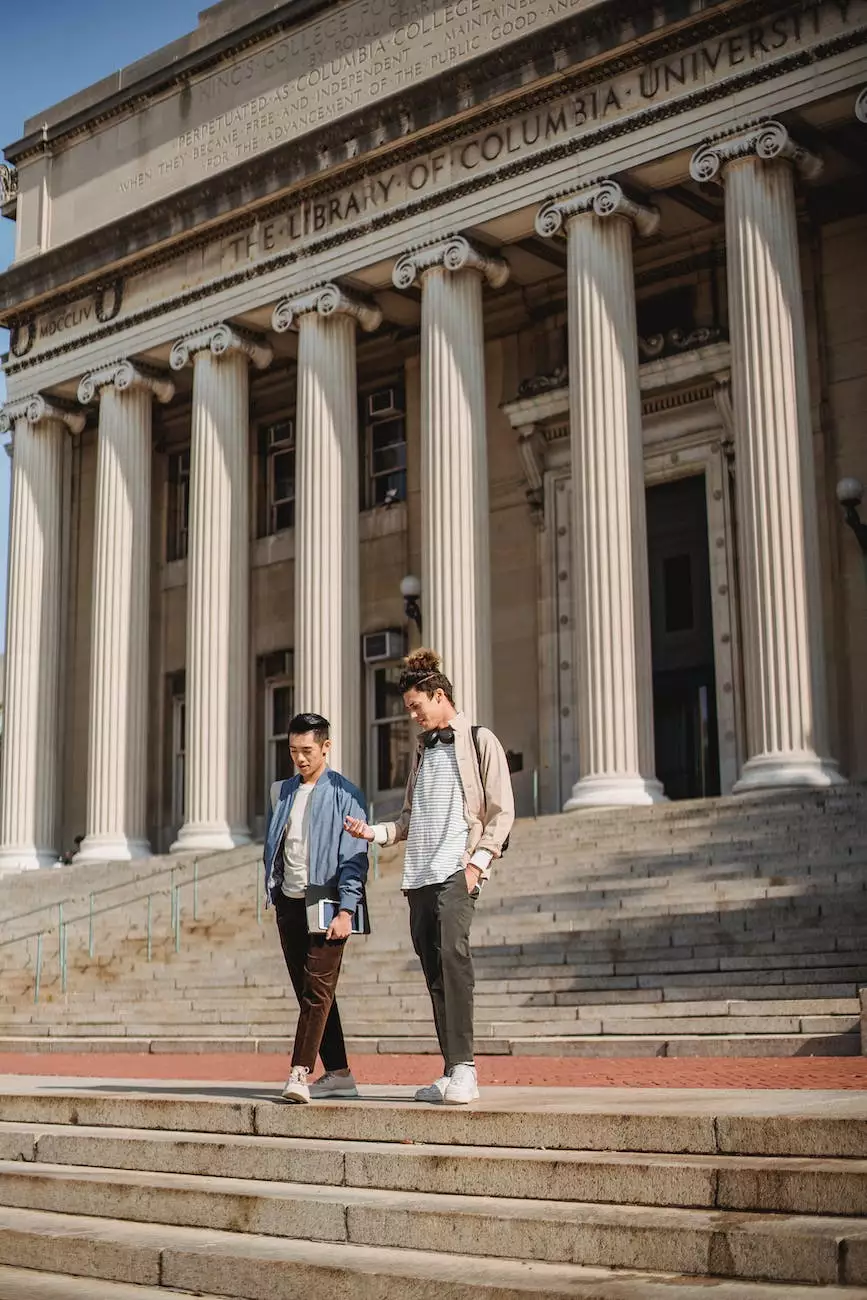 About Solomon Schechter Day School
Welcome to Solomon Schechter Day School's Administration page. We are an educational institution deeply rooted in the Jewish community, dedicated to providing students with a comprehensive and enriching academic experience while fostering strong connections to faith and beliefs.
Our Commitment to Excellence
At Solomon Schechter Day School, we take great pride in our administration team. They are the backbone of our institution, responsible for the smooth operation of every aspect of the school. From maintaining a healthy learning environment to managing day-to-day operations, our administration plays a crucial role in ensuring the success and growth of our students.
Meet Our Administration Team
Principal: John Smith
John Smith brings over 15 years of educational leadership experience to his role as the principal of Solomon Schechter Day School. With a passion for empowering students and cultivating a love for learning, Mr. Smith is dedicated to fostering an atmosphere of academic excellence and personal growth.
Assistant Principal: Sarah Johnson
Sarah Johnson, our esteemed assistant principal, has been an integral part of our administration team for the past decade. She is committed to supporting our students, teachers, and parents in every possible way, ensuring a nurturing and inclusive environment for everyone.
Director of Curriculum: Rebecca Cohen
Rebecca Cohen, our talented and dedicated director of curriculum, is responsible for overseeing the design and implementation of our academic programs. With her vast knowledge and experience, she ensures that our curriculum aligns with the highest educational standards while instilling Jewish values and traditions in every lesson.
Business Manager: David Rosenberg
David Rosenberg handles all financial and administrative matters at Solomon Schechter Day School. As our reliable business manager, David ensures the smooth operation of our financial resources, enabling us to provide the best possible educational experience for our students.
Our Administration's Vision
Our administration firmly believes in fostering a robust community and society guided by faith and beliefs. Through open communication, mutual respect, and ongoing collaboration, we strive to create a supportive environment where students can thrive academically, socially, and spiritually.
Get in Touch
If you have any questions or would like to learn more about our administration team and their role in Solomon Schechter Day School, we encourage you to reach out to us. Our dedicated professionals are here to provide you with the information you need to feel confident in your decision to choose our school for your child's education.