Shabbat Chazon - Event
Apr 2, 2019
Shabbat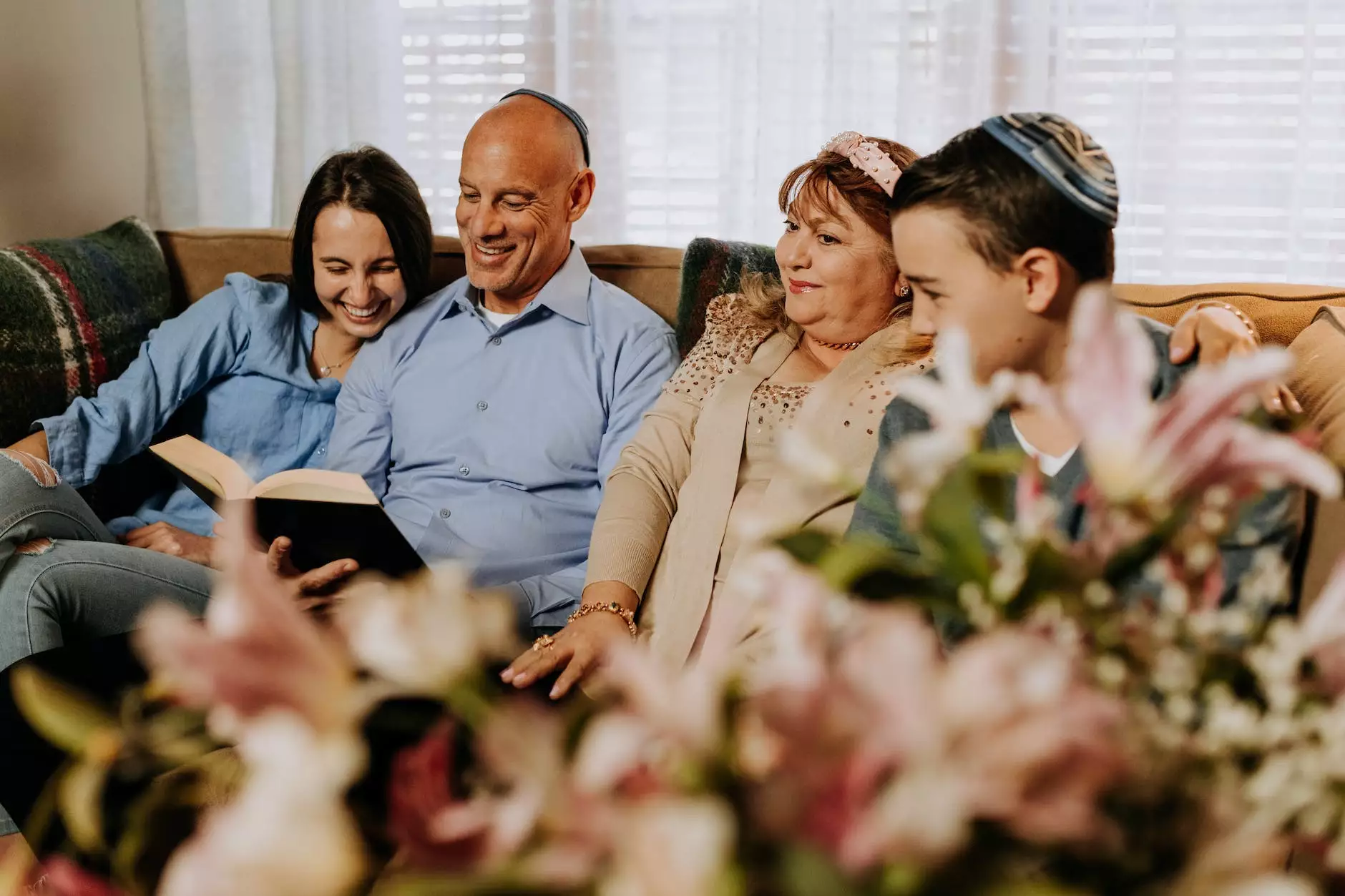 Introduction
Welcome to Solomon Schechter Day School's Shabbat Chazon event! We invite you to join our vibrant community as we come together to celebrate and explore our faith and beliefs. This meaningful event offers an opportunity for reflection, connection, and spiritual growth.
Experience a Sacred Tradition
Shabbat Chazon, also known as the Sabbath of Vision, is an annual observance that takes place on the Shabbat before Tisha B'Av, a day of mourning in the Jewish calendar. It is a time of introspection and reflection, focusing on the destruction of the Holy Temple in Jerusalem and its relevance to our modern lives.
Community and Society - Faith and Beliefs
As a prominent representative of the Community and Society category, Solomon Schechter Day School is dedicated to nurturing a strong sense of faith, community, and belonging. We understand the importance of faith in shaping one's identity and values.
Engaging Programs and Activities
Our Shabbat Chazon event offers an array of engaging programs and activities designed to inspire and deepen your connection to your faith. Here are just a few highlights:
1. Inspirational Shabbat Services
Experience powerful and meaningful Shabbat services led by our knowledgeable clergy. Our services are designed to create a sacred atmosphere where individuals can connect with their spirituality and find solace in the community.
2. Thought-Provoking Discussions
Engage in thought-provoking discussions led by renowned scholars and experts in Jewish history and traditions. These discussions aim to deepen your understanding of the significance of the Holy Temple and its impact on our lives today.
3. Interactive Workshops and Study Sessions
Participate in interactive workshops and study sessions that delve into various aspects of Judaism and the journey towards personal growth. These sessions provide opportunities for intellectual exploration and spiritual development.
4. Meaningful Prayer Experiences
Experience the power of prayer through our unique and meaningful prayer experiences. Our talented prayer leaders will guide you through traditional prayers, allowing you to connect with your faith on a profound level.
Immerse in a Supportive Community
At Solomon Schechter Day School, community is at the core of who we are. Our Shabbat Chazon event brings together individuals from diverse backgrounds who share a common desire to deepen their connection with Judaism and foster meaningful relationships.
Our welcoming community provides a supportive environment where questions are encouraged, doubts are addressed, and growth is celebrated. We believe that everyone has a unique journey, and our community is here to accompany you along the way.
Join Us for Shabbat Chazon
We invite you to join us for Shabbat Chazon and experience the richness of our community and the transformative power of a deeply meaningful Shabbat observance. Whether you are well-versed in Jewish traditions or just beginning to explore your faith, this event offers something for everyone.
Connect with us to receive more information about the Shabbat Chazon event and our community. We look forward to welcoming you to Solomon Schechter Day School and sharing a memorable Shabbat experience together.
Contact Information
For inquiries and registration, please contact:
Name: Solomon Schechter Day School
Phone: [Insert Phone Number]
Email: [Insert Email Address]