Glass Mezuzah Case - Green - Chabad Jewish Center
Nov 21, 2021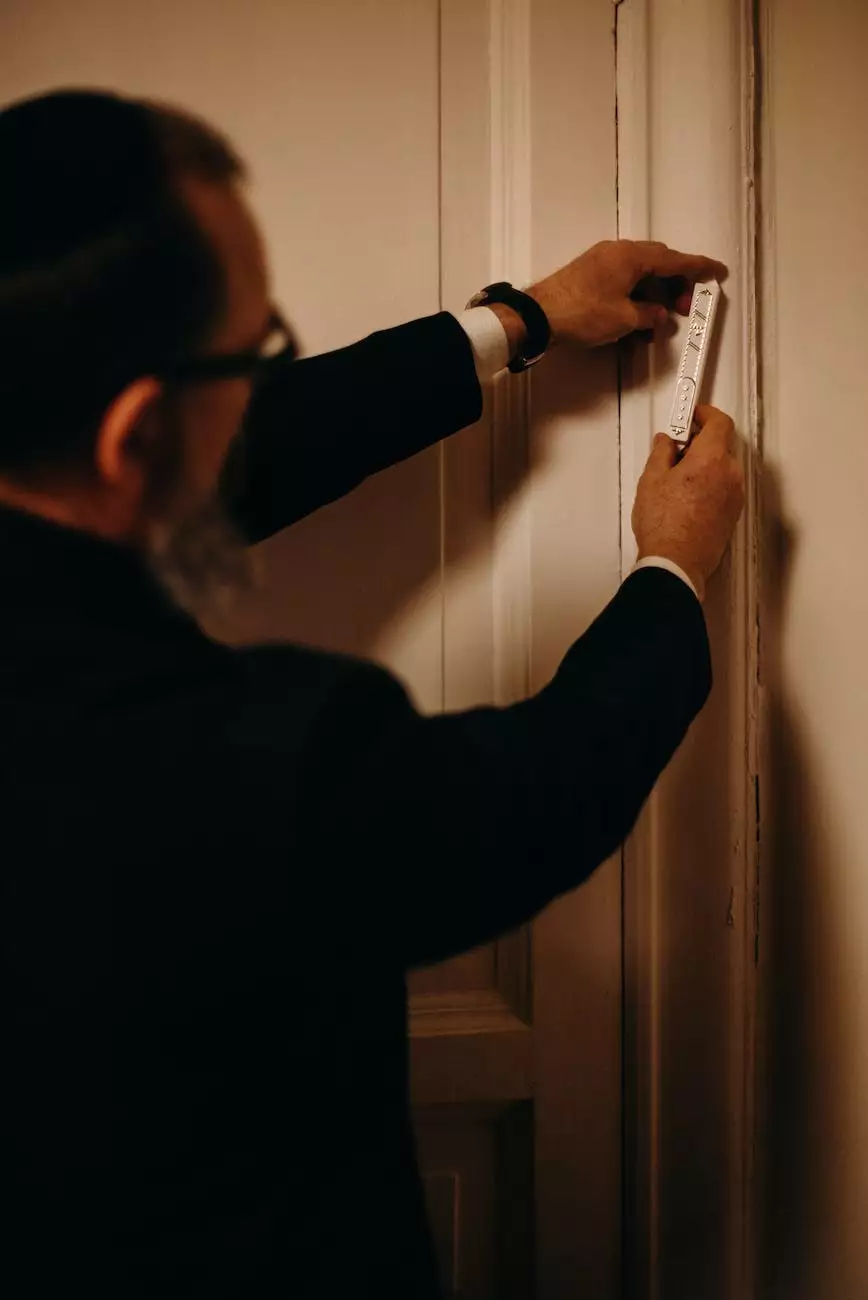 Welcome to Solomon Schechter Day School's Chabad Jewish Center! We are delighted to present the exquisite Glass Mezuzah Case in a beautiful shade of green. The Mezuzah holds great significance in Jewish faith and beliefs, serving as a symbol of protection, faith, and the connection to our heritage.
Understanding the Mezuzah
The Mezuzah is a small parchment inscribed with selected verses from the Torah. It is then rolled and enclosed in an elegant case, often attached to the doorposts of Jewish homes as a reminder of our faith. The purpose of the Mezuzah is to fulfill the commandment found in Deuteronomy 6:9, which states, "Write them on the doorposts of your house and on your gates."
By affixing a Mezuzah to our doorposts, we create a physical and spiritual connection to our heritage and reinforce our commitment to living a life guided by Jewish values. It serves as a constant reminder of our faith, and each time we pass through a doorway, we are reminded to pause and reflect on our relationship with God, our commitment to the commandments, and the importance of creating a sacred space.
Unveiling the Glass Mezuzah Case - Green
At the Chabad Jewish Center, we are proud to offer the stunning Glass Mezuzah Case in a captivating shade of green. This unique design embodies both beauty and spirituality, making it a meaningful addition to any home. The vibrant green color symbolizes growth, renewal, and connection to nature, while the glass material adds a touch of elegance and transparency.
Our Glass Mezuzah Case is meticulously crafted by skilled artisans who pour their heart into every piece. The intricate details and fine craftsmanship ensure that each case is a true work of art. It is carefully designed to provide an exquisite setting for your sacred Mezuzah, allowing it to stand out as a visual reminder of your faith.
The Significance of the Green Mezuzah Case
The choice of a green Mezuzah case holds additional symbolism and meaning. In Judaism, the color green represents life, vitality, and hope. It is also associated with the Tree of Life and the importance of nurturing our spiritual growth. By displaying a green Mezuzah case, you create a harmonious connection between nature's beauty and the divine presence within your home.
The Glass Mezuzah Case - Green serves as a powerful statement, visually representing the importance of faith and beliefs in a vibrant and contemporary way. It is not only a decorative piece but also a deep reflection of your Jewish identity.
Enhance Your Jewish Faith
By acquiring a Glass Mezuzah Case - Green from the Chabad Jewish Center, you not only acquire a beautiful piece of art but also embrace a meaningful Jewish tradition. It is a symbolic investment in your spiritual journey, providing an opportunity for personal growth and a deeper connection to your faith, heritage, and community.
We invite you to browse our collection of Mezuzah cases, explore their unique features, and choose the one that resonates with your personal style and taste. Each case comes with the necessary hardware for easy installation, ensuring a hassle-free experience.
Rediscover the Beauty of Tradition
The Glass Mezuzah Case - Green enables you to embrace your faith wholeheartedly while integrating modern aesthetics into your living space. Whether you are a new member of the Jewish community or a seasoned believer, this splendid Mezuzah case will serve as a cherished reminder of the significance of tradition in your life.
Incorporate the Glass Mezuzah Case - Green into your daily routine, and let it uplift your spirit every time you cross a threshold. Rediscover the beauty of tradition and celebrate your Jewish faith with this extraordinary piece that will undoubtedly become a cherished family heirloom.
Explore Our Collection
Visit us at the Solomon Schechter Day School's Chabad Jewish Center and explore our extensive collection of Mezuzah cases. Our knowledgeable staff will be delighted to guide you through the intricacies of the different designs, materials, and symbols associated with Mezuzah cases.
At the Chabad Jewish Center, we are committed to providing you with the highest quality religious artifacts that enhance your Jewish faith and bring beauty and meaning into your life.
Commitment to Quality
The Solomon Schechter Day School's Chabad Jewish Center is dedicated to offering exceptional products that meet the highest standards of quality and craftsmanship. Your satisfaction is our priority, and we take great pride in providing you with exquisite Mezuzah cases that stand the test of time.
Each Glass Mezuzah Case - Green has been carefully inspected to ensure flawless construction and attention to detail. We understand the significance of this sacred object in your life, and every effort has been made to deliver a product that surpasses your expectations.
Order Your Glass Mezuzah Case - Green Today
Take the next step in strengthening your faith and preserving Jewish traditions. Browse our online store or visit the Solomon Schechter Day School's Chabad Jewish Center to acquire your Glass Mezuzah Case - Green today. Embrace the beauty of the Mezuzah, both as a physical reminder of your beliefs and as a profound symbol of protection and guidance.
Thank you for choosing the Solomon Schechter Day School's Chabad Jewish Center as your trusted source for exquisite Mezuzah cases. Our dedication to your spiritual journey is unwavering, and we are honored to enhance your Jewish faith and beliefs through our remarkable collection.