About C.B.K. Catering & Events
Jan 17, 2022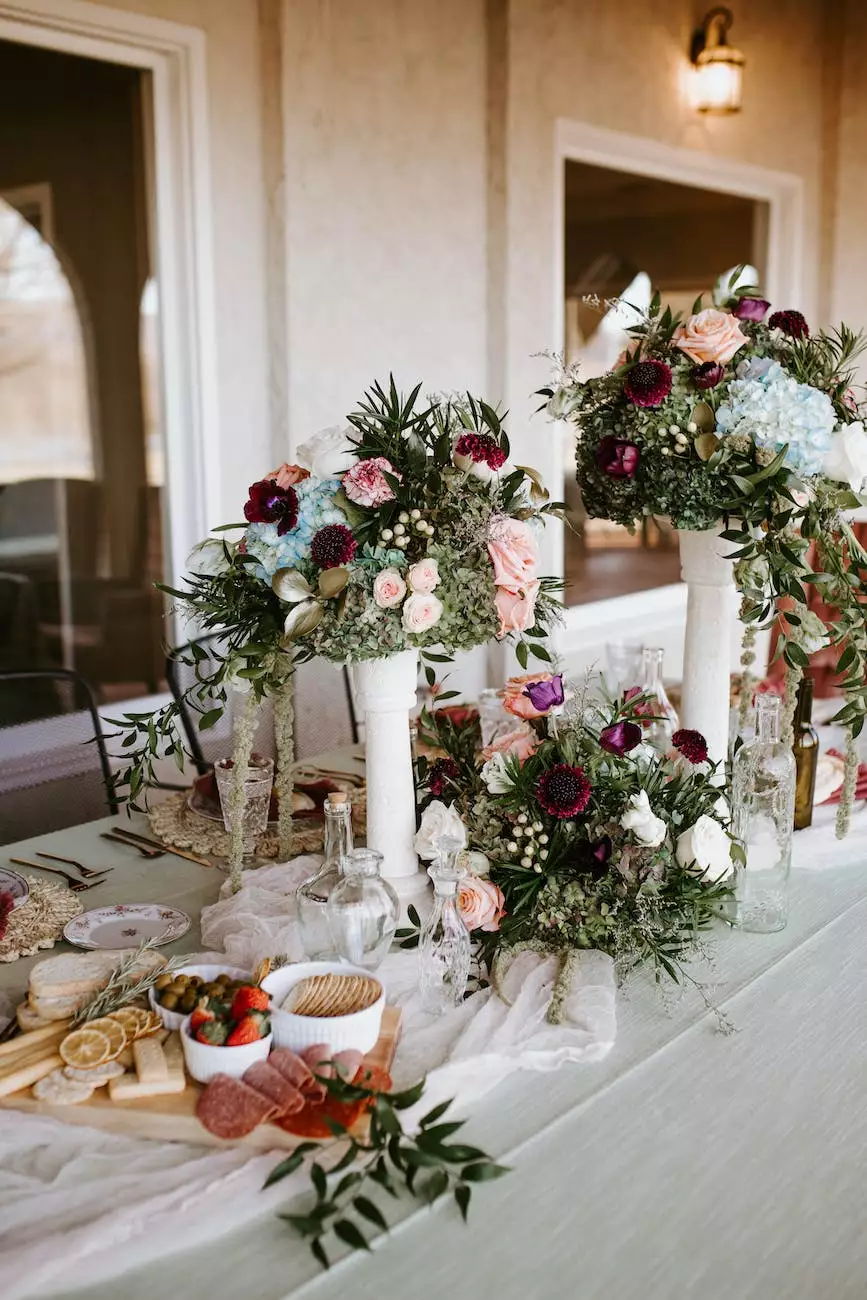 Welcome to C.B.K. Catering & Events, the premier catering service for your special occasions at the Solomon Schechter Day School. We understand the importance of perfectly curated menus and impeccable service when it comes to creating memorable events. Our team of highly skilled professionals is dedicated to providing exceptional catering experiences for the Solomon Schechter Day School community. Whether you're hosting a parent-teacher conference, a fundraiser, or a graduation ceremony, we have the expertise and resources to exceed your expectations.
Our Commitment to Excellence
At C.B.K. Catering & Events, we believe that every event should be a reflection of your unique vision. We take the time to understand your specific requirements, preferences, and budget to tailor our services accordingly. Our goal is to deliver a seamless and unforgettable experience, from the initial planning stages to the execution of your event.
Exquisite Menus
Our talented culinary team takes great pride in crafting exquisite menus that showcase the finest ingredients and flavors. Whether you're looking for traditional favorites or innovative dishes, our menu options are designed to cater to a wide range of tastes and dietary needs. From elegant hors d'oeuvres and mouthwatering entrees to delectable desserts, our menu is carefully curated to leave a lasting impression on your guests.
Customizable Options
We understand that every event is unique, and your catering needs may vary accordingly. That's why we offer customizable menu options to ensure that your preferences are met. Our dedicated team will work closely with you to create a personalized menu that perfectly complements your event's theme, style, and dietary requirements. From vegetarian and vegan dishes to gluten-free and allergen-free options, we are committed to accommodating any special requests or dietary restrictions.
Professional Service
At C.B.K. Catering & Events, we believe that exceptional service is just as important as the quality of the food we serve. Our team of experienced and highly trained professionals is dedicated to providing attentive and personalized service to ensure that every aspect of your event runs smoothly. From setup and presentation to serving and cleanup, we handle all the details, allowing you to relax and enjoy your event.
Event Planning Assistance
Planning an event can be a daunting task, but our team is here to make the process as seamless as possible. We offer comprehensive event planning assistance to help you with venue selection, decor, timeline management, and other logistical considerations. Our goal is to alleviate the stress of event planning so that you can focus on enjoying the celebration.
Booking and Contact Information
Ready to book C.B.K. Catering & Events for your next event at the Solomon Schechter Day School? We'd love to hear from you! Contact our team today to discuss your event details, menu preferences, and any special requirements you may have. We are committed to making your event a resounding success and creating lasting memories for you and your guests.
Contact Details:
Thank you for considering C.B.K. Catering & Events. We look forward to working with you to create an extraordinary catering experience at the Solomon Schechter Day School.