Ice Cream Sundae Bar
Oct 27, 2019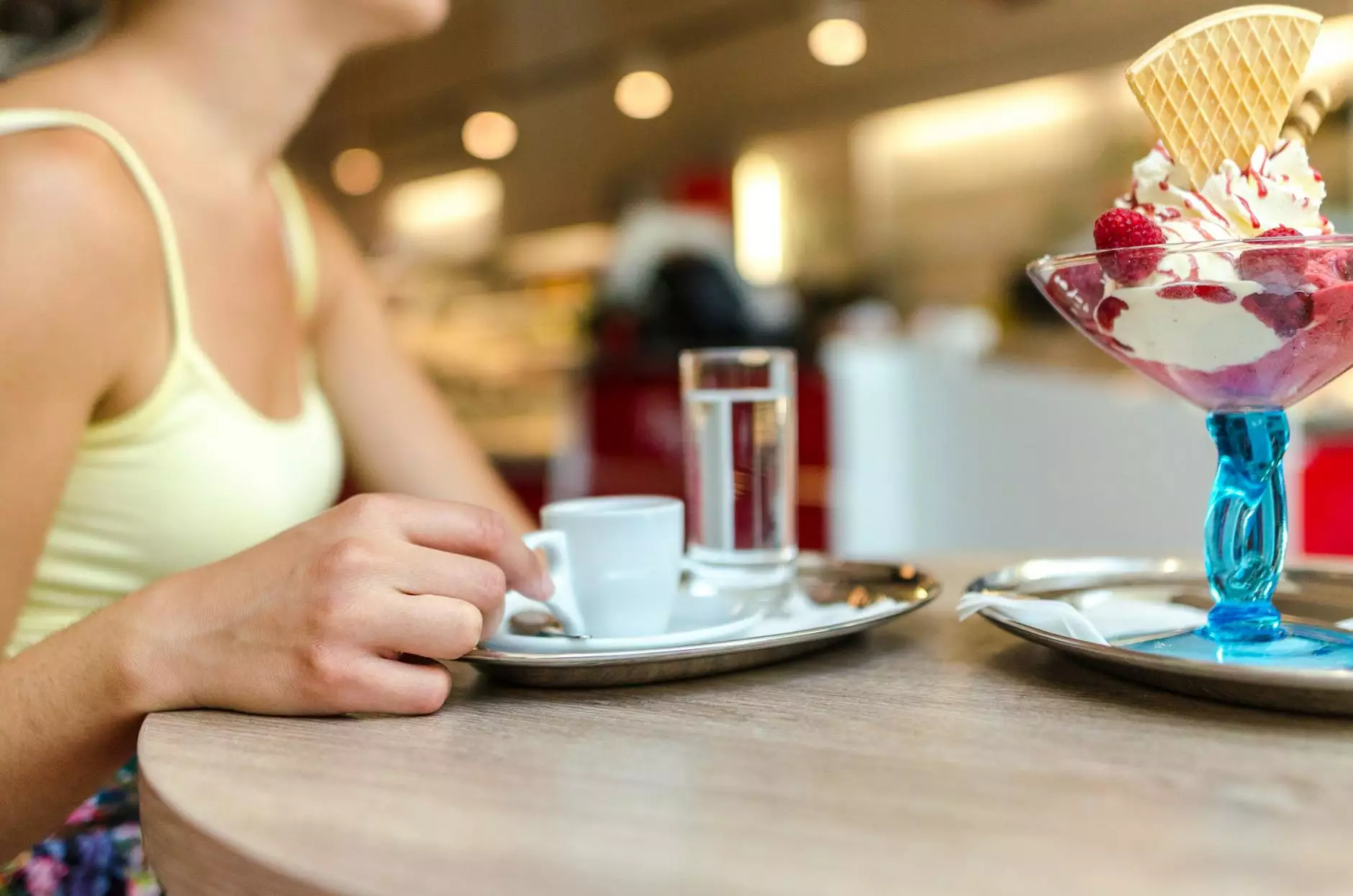 Create Your Custom Ice Cream Sundae
Welcome to the Ice Cream Sundae Bar at Solomon Schechter Day School! Indulge in the ultimate ice cream experience and satisfy your sweet tooth cravings. Whether you are celebrating a special occasion or simply treating yourself, our sundae bar offers a delightful assortment of flavors, toppings, and combinations to please every palate.
A Wide Selection of Delicious Flavors
At Solomon Schechter Day School's Ice Cream Sundae Bar, we believe in providing our guests with an exceptional selection of flavors. From classic favorites like vanilla, chocolate, and strawberry to unique and adventurous options such as mint chocolate chip, cookies and cream, and butter pecan - we cater to all preferences. Our rotating selection ensures a fresh and varied experience each time you visit.
An Array of Irresistible Toppings
No ice cream sundae is complete without the perfect toppings. Our sundae bar features a wide array of delicious toppings to enhance your sweet treat. Choose from hot fudge, caramel, strawberry sauce, whipped cream, sprinkles, crushed nuts, fresh fruits, and more. Mix and match to create a sundae that reflects your personal taste and style.
Diverse Options for Every Dietary Preference
At Solomon Schechter Day School's Ice Cream Sundae Bar, we understand the importance of catering to diverse dietary preferences. We offer a variety of options for those with dietary restrictions or preferences, including lactose-free, sugar-free, and vegan ice cream flavors. Everyone can enjoy their favorite ice cream sundae without compromising their dietary needs.
Perfect for Any Occasion
Our Ice Cream Sundae Bar is the perfect addition to any occasion. Whether you are planning a birthday party, a school event, or simply want to treat yourself to a sweet indulgence, our sundae bar is sure to impress. Celebrate with family, friends, and fellow ice cream lovers as you create and savor your personalized sundaes together.
Community and Society - Faith and Beliefs
The Ice Cream Sundae Bar at Solomon Schechter Day School is not only a delightful culinary experience but also reflects our commitment to building a strong and inclusive community. We value the importance of coming together and celebrating our shared faith and beliefs. This sundae bar allows us to connect, bond, and share unforgettable moments with one another, fostering a sense of unity and happiness within our community.
Join Us at the Ice Cream Sundae Bar
Ready to embark on a journey of sweet indulgence? Visit the Ice Cream Sundae Bar at Solomon Schechter Day School and treat yourself to a memorable ice cream experience. Enjoy the delicious flavors, create your custom sundae, and be part of a warm and welcoming community. Join us and experience the joy of creating your own custom ice cream sundae!