Welcome From Our Principal
Sep 13, 2019
About Us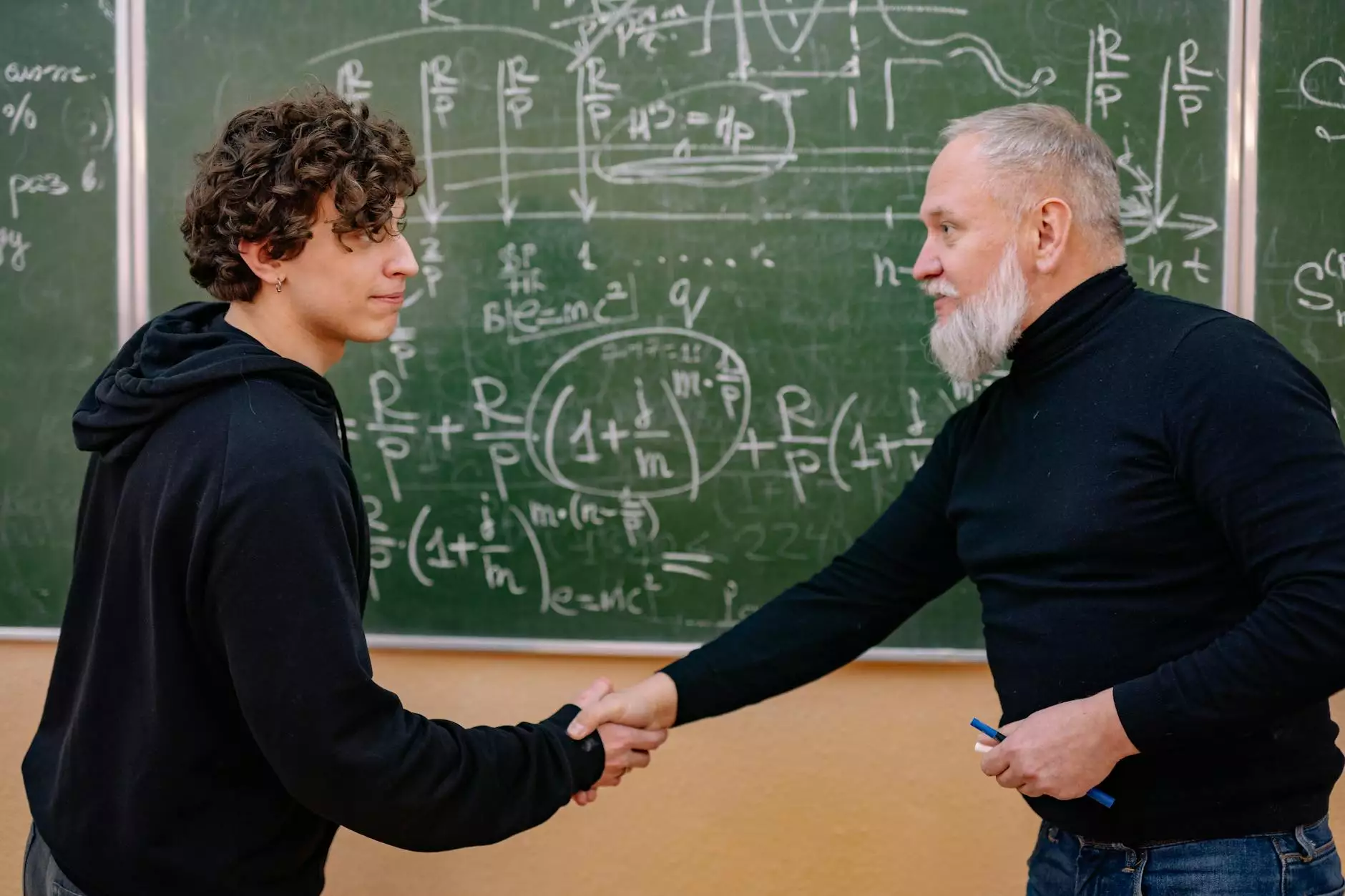 Discover the Solomon Schechter Day School Difference
Welcome to the Solomon Schechter Day School, a premier educational institution rooted in the rich Jewish heritage. As a leading educational center in the community and society, our school is committed to fostering a nurturing environment that promotes academic excellence, character development, and a deep connection with faith and beliefs.
A Strong Foundation in Jewish Values and Education
At Solomon Schechter Day School, we understand the importance of instilling a strong foundation of Jewish values and education in our students. Our dedicated faculty and staff strive to create an inclusive and engaging learning experience that integrates a comprehensive curriculum with Jewish traditions, culture, and ethics. We emphasize the significance of Tikkun Olam (repairing the world) and provide our students with the tools to make a positive impact on their community and society.
Comprehensive Educational Programs
Our school offers a wide range of comprehensive educational programs designed to meet the diverse needs and interests of our students. From our early childhood program to our middle school curriculum, we strive to provide an academically rigorous environment that fosters intellectual curiosity and critical thinking skills. Our dedicated teachers utilize innovative teaching methods and personalized instruction to ensure each student reaches their full potential.
Nurturing a Sense of Community and Society
At Solomon Schechter Day School, we believe in the power of a strong community. We foster an inclusive and supportive environment where students, families, and faculty come together to form lasting connections. Through various extracurricular activities, community service projects, and holiday celebrations, we create opportunities for our students to develop leadership skills, teamwork, and a sense of belonging.
Embracing Technology for Enhanced Learning
As a progressive educational institution, we recognize the importance of integrating technology into the learning process. Our state-of-the-art classrooms and cutting-edge resources enable students to explore and engage with the latest digital tools and educational platforms. We believe in preparing our students for the modern world, equipping them with the skills necessary to thrive in an ever-evolving technological landscape.
Supportive Environment and Individualized Attention
At Solomon Schechter Day School, we prioritize the well-being and individual growth of each student. Our small class sizes allow for personalized attention, fostering a supportive and nurturing environment. Our dedicated faculty and staff are committed to ensuring every student feels valued, encouraged, and empowered to reach their full potential academically, socially, and emotionally.
Building Lifelong Connections and Memories
Our school is not just an educational institution; it's a community where lifelong connections and memories are forged. Students form lasting friendships and develop a strong bond with our faculty and staff. Our alumni continue to be an integral part of our community, serving as mentors and role models for current students. We take pride in the enduring relationships that have been nurtured within the Solomon Schechter Day School family.
Enroll at Solomon Schechter Day School Today
If you are seeking an exceptional educational experience that combines academic excellence, Jewish values, and a sense of community, Solomon Schechter Day School is the place for you. Join our learning community and discover the transformative power of a Solomon Schechter education. Contact us today to schedule a tour and learn more about our admission process.